Are Corey Rathgeber and Evelin Villegas still romantically involved? After Corey admitted to having a relationship with another woman while he and Evelin were on a break but still married, the pair from 90 Day Fiancé: The Other Way appeared to be bound for an ugly divorce. Scroll down for information about the pair in 2022.
When Did 90 Day Fiancé's Corey and Evelin Meet?
In 2019, Corey and Evelin made their TLC debut on the first season of 90 Day Fiancé: The Other Way. At the time, the pair had been long-distance dating for several years, having met while Corey was travelling around South America in Evelin's birthplace of Engabao, Ecuador.
When they were presented to viewers of 90 Day Fiancé, Evelin had been living with Corey and his family in his hometown of Mil A, Washington, for several months. Evelin did not adjust well to life in the United States, so she decided to return to Ecuador. To ensure the success of their relationship, Corey vowed to leave everything he owned in the United States and relocate abroad to be with her.
Once in Ecuador, the pair battled over their future plans, as Evelin did not want to get married while Corey Rathgeber was eager to tie the knot. Despite their divergent views on marriage, Evelin accepted Corey's proposal in a field following a romantic hot-air balloon ride. The engagement was revealed in the season 1 finale.
Also Read: Are Gino and Jasmine Still Together After 90 Day Fiancé?
When Did 90 Day's Corey and Evelin Get Married?
In August 2021, when they returned for the third season of the 90 Day Fiancé spinoff, Corey and Evelin were hiding a significant secret from the audience: they were already married. During their time off from filming, the pair eloped to Guayaquil, Ecuador, in June 2019 and married the wedding. Their wedding was so top-secret that Evelin didn't even tell her family about it until nearly a year later, when they filmed scenes for the third season of 90 Day Fiancé: The Other Way.
Did 90 Day Fiancé's Corey Cheat on Evelin?
However, Corey concealed another secret from Evelin Villegas. Shortly after their wedding, the pair took a break from their relationship during which Corey spent time in Peru, where he met Jenny. Since he felt that he and Evelin had broken up at the time, he began dating Jenny. When Evelin confronted Corey upon his return to their married house in Ecuador just prior to the coronavirus lockdowns in March 2020, he informed her it was simply a fling. Evelin and Corey agreed to reconnect and work on their relationship despite their separation.
In a difficult confrontation with Evelin that aired during the October 2021 show, he disclosed his "serious" relationship with Jenny. Corey was evicted from the home he lived with Evelin because to his admission, and he stayed with a friend before obtaining his own apartment.
There appeared to be little prospect for reconciliation, but Evelin ultimately changed her mind. Corey invited his wife to his new apartment, where he prepared a romantic dinner. During their date, Corey asked for forgiveness, and Evelin recommended couples counselling to help them resolve their issues.
In her real-time response to Corey's scenes about his ex-girlfriend Jenny, Evelin confessed that she wanted a divorce from Corey, indicating that their counselling sessions achieved little to repair their marriage.
Meanwhile, it seemed like Corey was making every effort to regain his wife's favour. Later that month, he delivered a public apology to Evelin in a since-deleted message: "I know it's difficult to view Evelin as a lovely and compassionate person on television. In truth, she is quite the contrary. She has always been there for me and is a very remarkable person.
Even through my most difficult times. She has always loved and cared for me more than anyone could possibly comprehend," he added. "I just wanted to say thank you Evelin, you mean the world to me, and I appreciate all the love, support, friendship, care, and happiness you've given me over the past seven and a half years! Again, I sincerely apologise [face with tears emoji]."
Also Read: Are The Ultimatum's Madlyn and Colby Still Together?
Are 90 Day Fiancé's Corey and Evelin Still Together?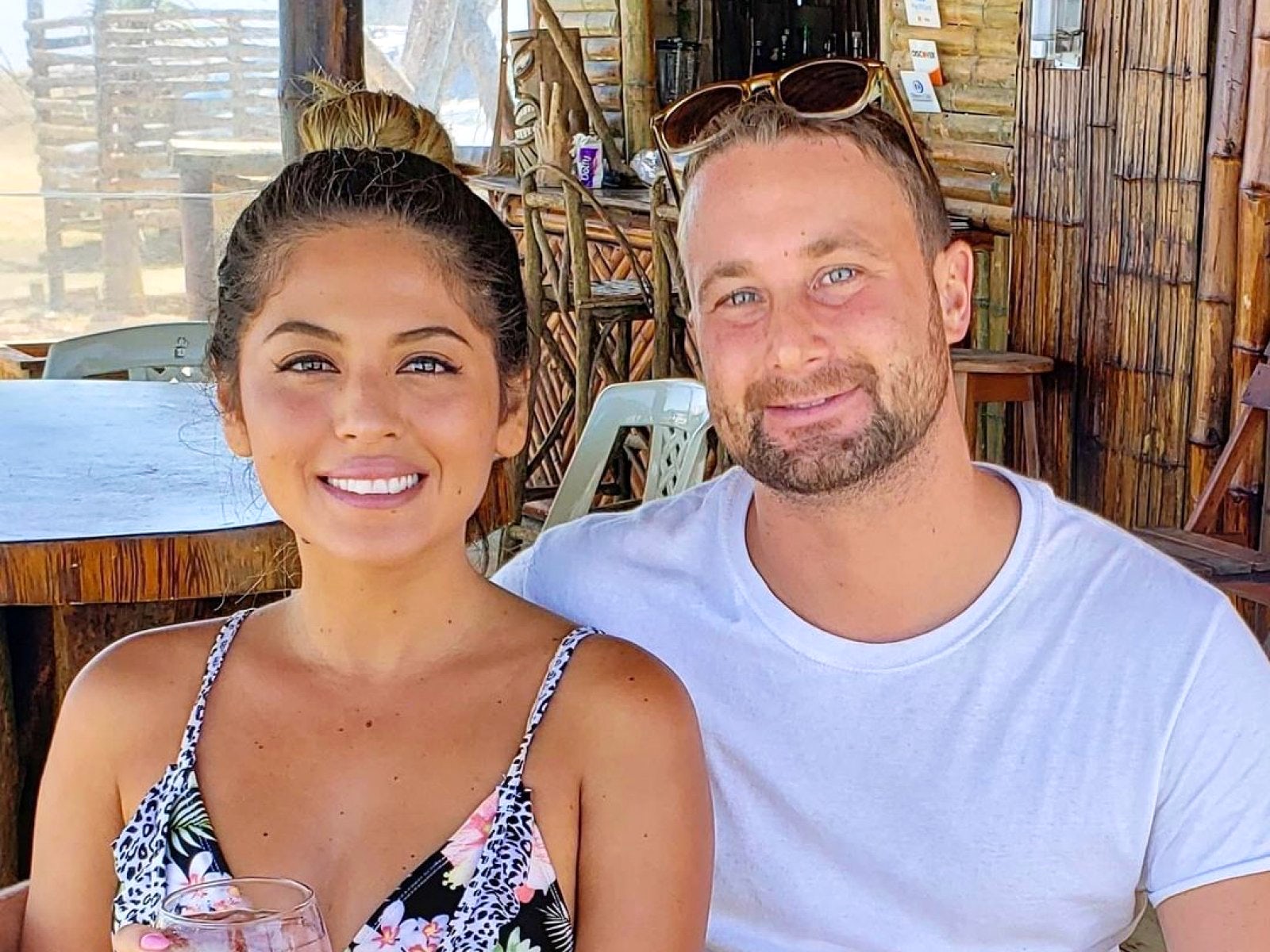 In May 2022, despite the ups and downs, the couple offered fans a hopeful report on their marriage. When asked for an update on their relationship status during an Instagram Q&A with fans, the native of Ecuador said, "We are very good, focusing on the present." "We just returned from vacation, and we go on dates and spend out together every day."
Are 90 Day Fiancé's Corey and Evelin Living in America Yet?
In another Instagram Q&A in July 2022, Evelin announced that, if all goes according to plan, she will soon arrive in the United States.
She said, "My paperwork has been submitted" in response to a fan's inquiry about when she and Corey will move to the United States. "If my visa is accepted, I'll be able to travel to the [United States] to meet you all."
"I was there before the show, so it will be interesting to see how everything has changed and to see if the residents of Corey's hometown approach me differently," she added.