Former Jersey Shore: Family Vacation cast members Ronnie Ortiz-Magro and Saffire Matos have experienced significant ups and downs in their relationship.
According to his attorneys Scott E. Lemon and Leonard Levine, Ronnie was arrested in April 2021 for an alleged domestic violence incident and later freed on a $100,000 bond. This occurred before he popped the question.
Ronnie's legal troubles did not, however, provoke a rift with Saffire. In June 2021, the couple announced their engagement by posting a beach-themed Instagram snap. "I adore you," Ronnie captioned a since-deleted post. "Many thanks for standing by me through thick and thin! Til death do us part! #SheSaidYes."
Although they celebrated their engagement with a huge party in October of that year, Ronnie and Saffire's relationship was "on the rocks" for "a few weeks," a source told In Touch exclusively in November of that year.
"They get into disputes just like normal couples would but sometimes their fights get pretty bad, which leads to them separating and spending time apart," the source claimed. In addition, she would erase images of him, block him, refuse to wear her ring, etc.
Are Ronnie and Saffire Still Together?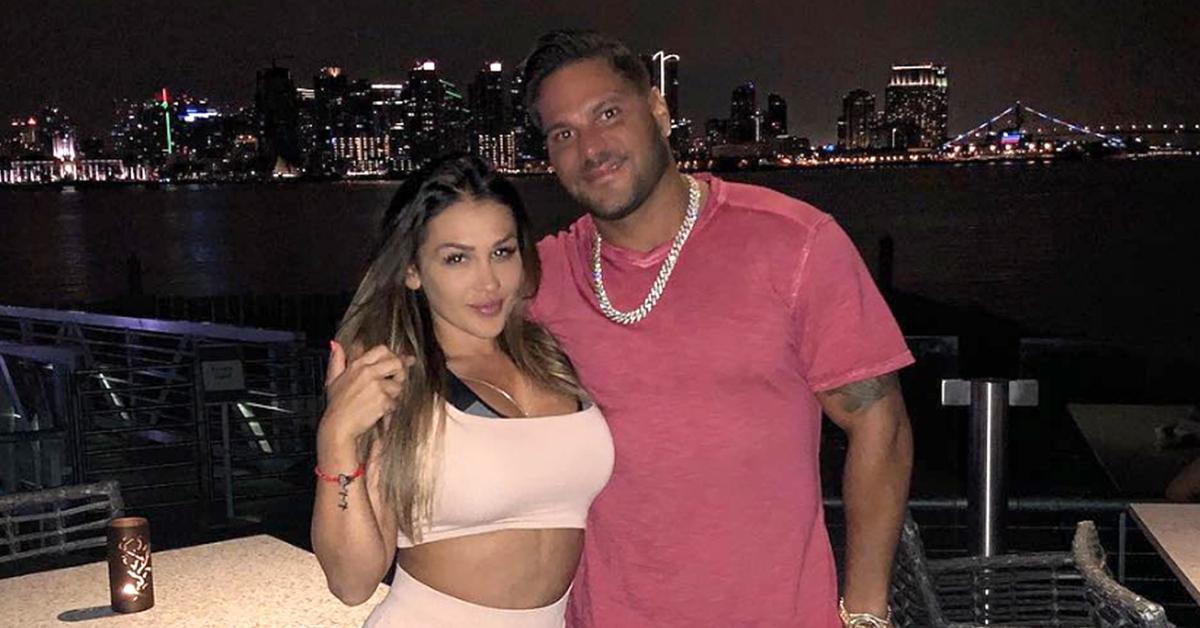 Even though Ronnie Ortiz-Magro and Jenn are no longer together, they appear to get along well for the sake of their daughter, according to intouchweekly. The former couple and their child were observed in Huntington Beach, California, in August 2021, and appeared to be getting along. In June 2022, the pair called off their engagement and formally separated. A source told The Sun on July 6: "They fought fiercely at the beginning of June and called it quits in the middle of the month."
Also Read: Are 90 Day Fiance Corey And Evelin Still Together
Ronnie and Saffire Were 'Not Together' in November 2021
The couple wasn't simply "spending time apart"; they were truly separated at the time, according to the source.
A insider told In Touch exclusively at the time, "Right now, they're not together and are working it out quietly." "This does not mean it is over for good. Since they have so much affection for one another, they both want the relationship to succeed.

The eyelash technician still maintained her business in New York, so she had not "totally relocated to Los Angeles," the source explained. Saffire's friends viewed her time away from her fiancé as a "positive thing"; "she can return home to her family when she needs space and receive the support she requires," the source noted.
Also Read: Are The Ultimatum's Madlyn and Colby Still Together?
Saffire Wasn't Sharing Photos Of Ronnie in Late 2021
When Saffire exclusively posted images of herself from late October through the holidays, rumours of their separation surfaced.
Some admirers went so far as to claim that the couple had split, notably in response to her December 2021 Instagram post in which she published a series of images of herself sitting in a car. Saffire captioned her image, "You think you belong to the streets, but the streets belong to me."
Consequently, a number of Instagram users saw these lone photos as evidence of a breakup with Ronnie. One admirer responded, "Bye, ronnnnn," while another posted that Ron "dumped her" in response to a fan's inquiry as to whether the two were still together.