Shruti Haasan is a master of grabbing attention online, and each of her Instagram photos is fascinating in its own right. The stunning one keeps her followers informed of her every move.
Shruti Haasan gives her Instagram admirers and followers the full story of her life, from her passion for music to her extensive travel photography.
The South Asian and Bollywood starlet recently posted a smoking gorgeous photo of herself in a bikini on a beach. Shruti posted a photo to Instagram with the message, "IN FULL COLOR… #ifonlyforafewdays Sorry to have borrowed your lungi, @ryanivanstephen."
Also Read: Kajal Aggarwal Bikini Look: Have a Look at The Smoking Hot Side of This Bollywood Actress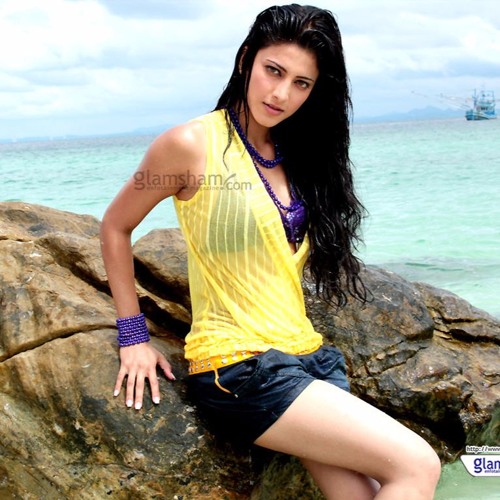 Here, Shruti Haasan shows off her toned body in a skimpy bikini. The photo has been met with a lot of praise from fans. Actress and close friend of Shruti's Tamannaah Bhatia, also couldn't resist the temptation to "love" this photo.
The actress has taken a break from filming her next flicks and is spending some time in nature. In the other image, Shruti poses for a selfie while basking in the sunshine.
Also Read: Amala Paul Bikini Look: Glitzy Photos of Hot Amala in Her Bikini Look