The majority of moviegoers hold Akshay Kumar in the highest esteem of any Bollywood actor. His popularity extends far beyond India. Fans of an actor will go berserk whenever he appears, on or off-screen. Akshay Kumar is a well-respected actor who always gives 110% to his work.
Akshay releases at least two critically acclaimed films and numerous television appearances every year. The actor worked his way up from the bottom of the entertainment industry to become the world's highest-paid star. Khiladi Kumar, a Bollywood star, has amassed a fortune and a collection of extremely valuable possessions. Due to their exorbitant cost, these items are the stuff of fantasy for the typical guy.
Let's See Akshay Kumar's Most Prized Possessions:
Akshay's extensive collection of pricey goods includes many high-end automobiles and a seaside mansion. The actor is obsessed with high-end automobiles and will spend a fortune on one. Akshay Kumar's assets are proof of his classy and exceptional taste when it comes to things he wants to buy.
1. Rolls Royce Phantom VII- 8.99 Crores
The actor drives a Rolls Royce Phantom, the most expensive model ever produced. The price range for the vehicles is approximately 8.99-10.48 crores. The 1,344 Starlight Headlines and one-of-a-kind leather interior are the car's crowning features. Apart from Akshay Kumar, a few Bollywood celebs including Amitabh Bachchan, Priyanka Chopra, and Shah Rukh Khan own the Rolls Royce Phantom.
2. Mercedes-Benz V-Class
The Mercedes-Benz V-Class that Akshay Kumar owns is valued at about Rs. 1.10 crores. To be sure, the V-class van is a van, but it's not just any van; it's widely regarded as the plushest and high-end van in the world. Amitabh Bachchan, Hritik Roshan, Shilpa Shetty Kundra, and Ekta Kapoor are among the numerous A-list Bollywood actors who are proud owners of a V-Class.
3. Mercedes GLS
The actor is a Mercedes GLS enthusiast. He has a Mercedes-Benz GLS in addition to his V-Class. Mercedes' largest SUV, retails for around Rs. 85.67 lakhs. A lot of people have reported seeing Akshay Kumar riding a shotgun in his white Mercedes.
4. Bentley Continental GT- 3.57 Crores
A stunning grey Bentley Continental GT, which retails for about Rs. 3.57 crores, is one of Akshay Kumar's many expensive toys. Rarely seen outside the garages of Bollywood's A-listers, this vehicle is exclusive. Because it was only made for a select few, Akshay's luxury car has a unique significance in his life.
5. Harley Davidson V-Rod- 20 Lakhs
In addition to flashy automobiles, the superstar has a penchant for cruiser bikes. The actor John Abraham, a close friend, gave him the bike. The Harley Davidson motorcycle he rides is the least expensive thing he possesses, yet even so, it still set him back twenty million rupees. The cheapest option is also the most expensive.
6. Porsche Cayenne
One of the most expensive vehicles in Akshay's collection is a Porsche Cayenne. The price of the vehicle is about Rs.1.2 crores. Famous Bollywood actors Shah Rukh Khan and Salman Khan also own the flashy vehicle, joining Akshay Kumar.
7. Yamaha V Max
The producers of the film Desi Boyz presented the dashing actor with a Yahama V Max motorcycle as a thank you. Seeing Akshay Kumar ride the bike on set inspired the other actors and directors to get him one of his own. To put its value in rupees, the bike is worth $25,000.
8. Range Rover Vogue
Exotic automobiles abound in Akshay Kumar's garage. He has a variety of luxury vehicles, including a Range Rover. Aside from being one of the most fascinating automobiles ever made, it is also widely regarded as the most convenient vehicle for A-listers on the go. Bollywood superstar Akshay Kumar owns a Range Rover Vogue that cost him Rs. 2.5 crores. When it comes to automobiles, he is unquestionably a prince.
9. Private Jet- 260 Crores
Yes, Akshay Kumar does enjoy life to the fullest. Several photographs of him piloting his own starship can be found on the internet. He has a private plane that reportedly costs about Rs. 260 crores. This is one of his most prized belongings financially speaking.
The actor utilizes his personal plane for promotional trips in support of his latest film. As a bonus, he takes vacations in it as well. The celebrity had posted an Instagram photo of himself in front of his jet.
10. Sea-Facing Villa in Mumbai- 80 Crores
The actor lives in a gorgeous seaside mansion that he purchased for about Rs. 80 crores. Akshay Kumar and his family live there. The lavish home looks out over the Arabian Sea and is situated on the best beach in Juhu.
The house has a lawn, a theatre room, a family room, a kitchen, and a formal dining room. His wife, Twinkle Khanna, designed the decor. The actor's walk-in closet isn't your typical linen closet; he's a big star, after all.
11. Holiday Home
The actor has a luxurious vacation property in Goa, India, often considered the country's most attractive tourist destination. The beautiful property features a private pool and is situated on a beach with soft white sand. The building was adorned with Portuguese architecture. Rest easy on vacation in this tranquil property.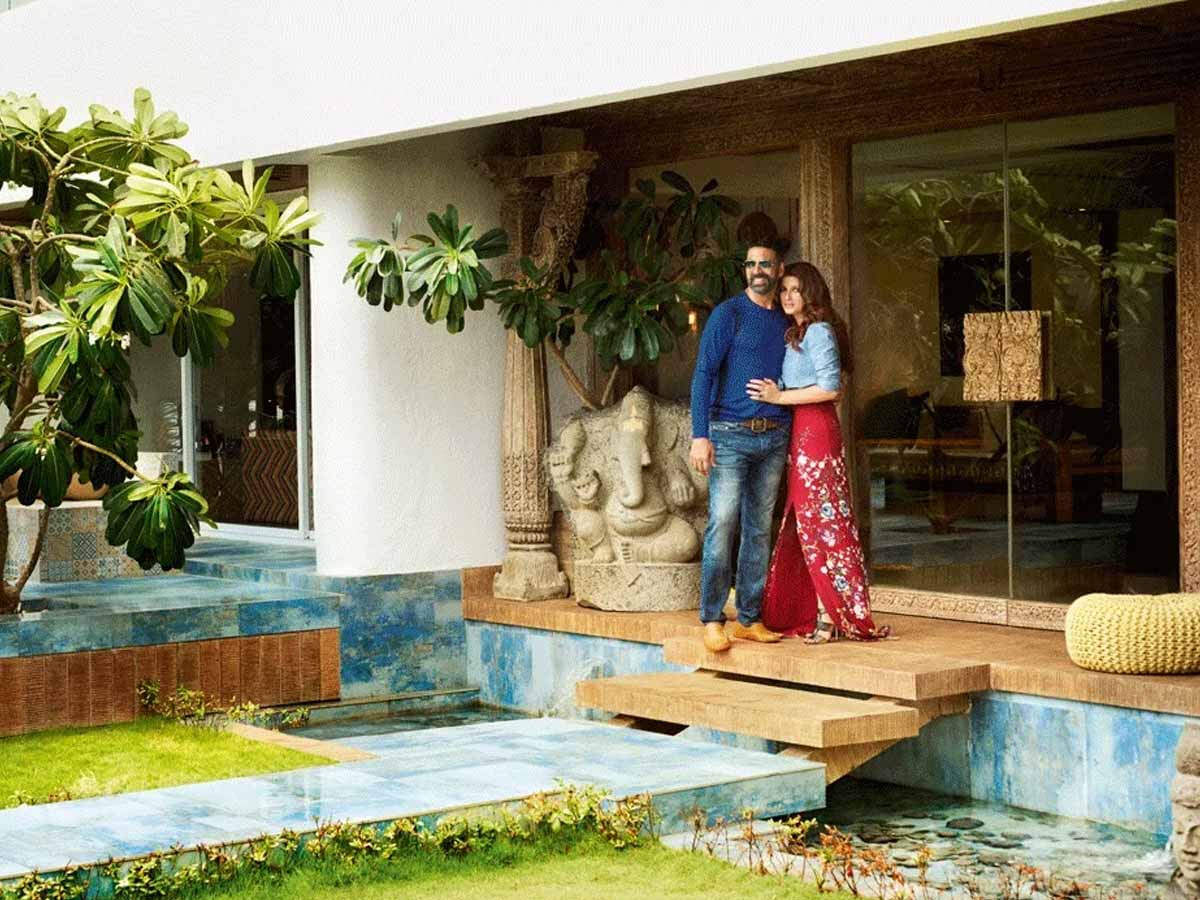 12. Four Flats in Mumbai
Four apartments at the Transcon Triumph building on Link Road in Andheri, Mumbai, were purchased by Akshay Kumar. In 2017, four apartments were purchased. Each apartment is about 2,200 square feet. Given the exorbitant cost of real estate in Mumbai, this is an extremely risky venture.
Check Here for More Updates: BulletinXP