Fans were concerned when Big Chief did not appear in Street Outlaws: No Prep Kings season four. Big Chief (actual name: Justin Shearer) is a fan favourite, and many viewers felt that the show lacked energy without the leader of Team 405, Justin.
Big Chief had indicated disinterest in no-prep racing, leaving other members of Team 405 to compete. He occasionally participated in no-prep races to collect data to make The Crow quicker, but he typically avoided them.
Big Chief Is Focused on Recording Videos for His YouTube Channel
The content of Big Chief's YouTube channel, Midwest Street Cars, demonstrates his passion for streetcars.
The channel, which frequently features his girlfriend Jackie Braasch, focuses on street racing details that you will not see on Street Outlaws.
Justin frequently promotes his videos on Instagram before they are uploaded on YouTube. "Thank you to everyone who has supported us home and abroad in our new YouTube adventure," Big Chief captioned a post in early November 2021.
He occasionally takes time out to recharge and reconnect with his family. In late November 2021, he took to Instagram to express his delight upon reuniting with his family. He penned:
"I spent Thanksgiving yesterday with my parents. I go months without seeing my parents and even longer without seeing my grandmother. Yesterday was a breath of fresh air, and taking the day off from work to eat dinner felt so natural. It helps put things in perspective tremendously… We have so much for which to be grateful!"
Also Read: Where Is Former Bachelor Host Chris Harrison Now?
Big Chief Has No Intention to Quit Street Outlaws
If you've missed watching Big Chief on television, check out the newly-aired season 2 episodes of Street Outlaws: America's List.
Chief stated in an early November 2021 post that he would be participating in filming for America's List, thus we anticipate that he will be a part of the series.
As racing is such an important part of Big Chief's life, it is unlikely that he will leave anytime soon. In 2015, Big Chief stated to Drag Illustrated, "I do not foresee a time when I will cease street racing."
What Happened to Big Chief on Street Outlaws?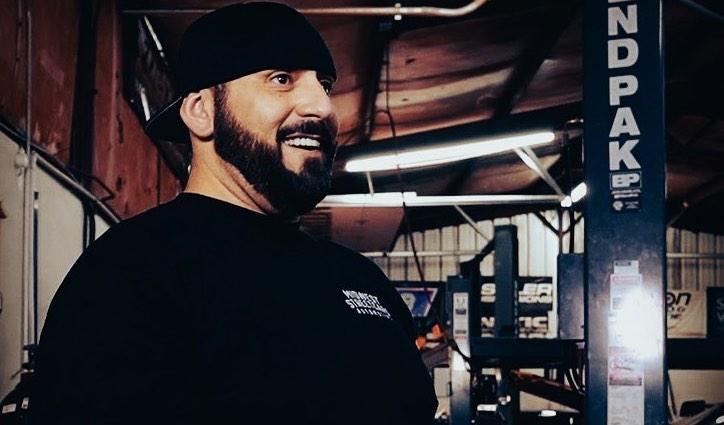 He may have decided to step away from season 4 in order to spend more time with his family and in his studio. We are uncertain as to whether he will return to the franchise. He has confirmed that he was filming for America's List season two. It has been confirmed that he will return to the show.
He wrote, "Thank you to everyone who has supported our new YouTube endeavour here and elsewhere!!! You guys are the absolute best! The crow should be operational by the end of the day and tested on asphalt this weekend "the fourth of November Also stated: "In 11 days, production will begin on the [second] season of merica's List. Shortly thereafter, a monumental announcement will be made on probably the craziest event in Street Outlaws history!!! We will be prepared!!! Buckle up! Things are about to become outrageous!!!"
However, other reports indicate that Justin, Jackie, and Precious Day engaged in conflict prior to the first racing night. Following this argument, Big Chief chose to depart. The news was unexpected, especially considering that Justin was one of the reasons America's list was initially made green. However, we are unaware of the true circumstances surrounding Big chief's departure.