BMF, also known as Black Mafia Family, debuted on Starz on September 26, 2021. With Curtis Jackson, the Grammy-winning rapper 50 Cent, serving as one of the executive producers and Snoop Dogg (who needs no introduction) playing a literal pastor, the series was destined for success.
In addition to being based on a true event, the show follows two Detroit-born brothers as they construct a drug empire from the bottom up. This simply increases the intrigue.
In the 1980s, Demetrius and Terry Flenory, often known as "Big Meech" and "Southwest T," respectively, founded one of America's most notorious drug trafficking and money-laundering organizations.
Demetrius Flenory Jr., often known as "Lil Meech," portrays his kingpin father, Big Meech, while Da'Vinchi portrays Southwest T. Big Meech's son is a promising rapper and actor at age 21 (50 Cent urged him to pursue acting at age 17), but where is Big Meech now?
Where Is Big Meech Now?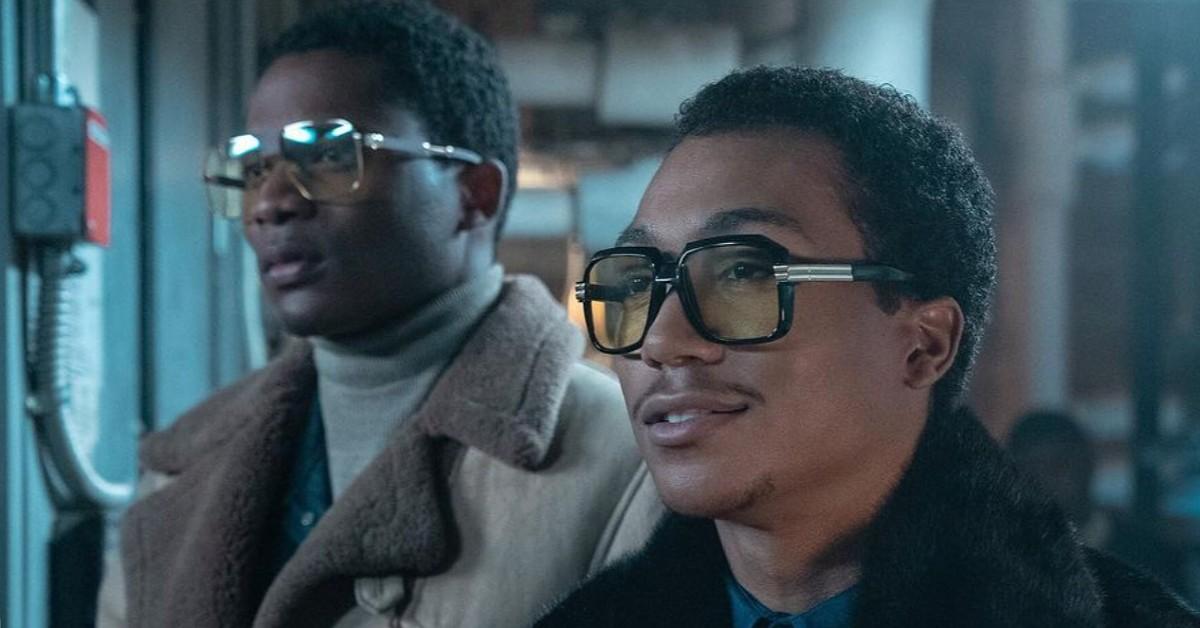 Big Meech Is Currently Serving Time in An Oregon Prison Following His and Southwest T's Arrest in 2005. Given that Bmf Is About Big Meech's Prominent Drug and Money-Laundering Business, It's Not Exactly Shocking to Find that Big Meech Is Currently Serving Time in An Oregon Prison.
In Addition to Their Massive Drug Operation, the Brothers Launched the Record Label Bmf Entertainment in 2000, and Big Meech Co-Founded Juice Magazine, Both of Which Served as Lucrative Money-Laundering Outlets.
According to The Detroit News, the Cocaine Network Generated Nearly $270 Million in Revenues and Employed More than 500 Individuals. It Is Astounding that It All Began with High School Students Selling Little Quantities of Cocaine.
Also Read: Is Canadian Executive Peter Nygard Now Still in Jail?
When Will Big Meech Get out Of Prison?
A Federal Judge Finally Lowered Big Meech's Sentence in June 2021, as He Would Now Serve 324 Months Instead of His Original 360-Month Term.
In 2028, Big Meech Is Anticipated to Be Freed from Prison. in A Now-Deleted Instagram Post, Bmf Executive Producer 50 Cent Gleefully Proclaimed This News.
Did Big Meech's Brother Die?
If You're Curious About What Happened to Southwest Airlines, so Are We. Online Rumors Exist that Southwest T Was Murdered After His Early Release from Prison in May 2020 Due to Widespread Covid-19 Outbreaks.
However, Nothing Has yet Been Confirmed. He Was Sentenced to Home Detention for The Remainder of His Sentence.
Fans of Big Meech and Southwest T May Find out More About Them on The Starz Show. the Promising Series Also Has Ajiona Alexus, Serayah, Myles Truitt, Russell Hornsby, and Eminem, Who Makes a Cameo as White Boy Rick and Holds 15 Grammy Awards.