Kimberly Noel Kardashian was born in Los Angeles, California, on October 21, 1980, to Robert and Kris Kardashian. Kourtney is her older sister, Khloé is her younger sister, and Rob is her younger brother. Their mother is of Dutch, English, Irish, and Scottish descent, while their father is an Armenian-American of the third generation.
Her mother married Bruce Jenner, the 1976 Summer Olympics decathlon winner, in 1991, after their parents separated. Kim Kardashian got stepbrothers Burton "Burt," Brandon, and Brody, as well as stepsister Casey and half-sisters Kendall and Kylie Jenner, as a result of their marriage.
The Official Relationship Timeline of Kim Kardashian and Pete Davidson
While Kardashian and Davidson have been close in the past — he even called Kimye the "cutest pair" when the spouses attended Kid Cudi's birthday dinner in 2019 — the KKW Beauty mogul bonded with the Set It Up actor when she hosted Saturday Night Live.
Read More: Jennifer Winget Dating: Is Tanuj Virwani And Jennifer Winget Dating? Know Here!
When Did Kim Kardashian and Pete Davidson First Meet?
Although some fans assumed Kim and Pete met for the first time during her SNL appearance, it turns out the two have been friends for years. Kim posted Pete on her social media accounts in 2019 after she and Kanye had dinner with him a few years ago, and fans resurfaced.
In an unpleasant turn of events, Pete ended up picking up the tab during their expensive meal, which was attended by Kid Cudi and Timothée Chalamet.
Pete Davidson and Kim Kardashian Start Dating
Kim and Pete began dating in October 2021, shortly after the mother-of-four made an appearance on Saturday Night Live. Kim and Pete celebrated Halloween together just a few weeks after appearing on the show by going on a date to an amusement park, where they were photographed holding hands on a rollercoaster.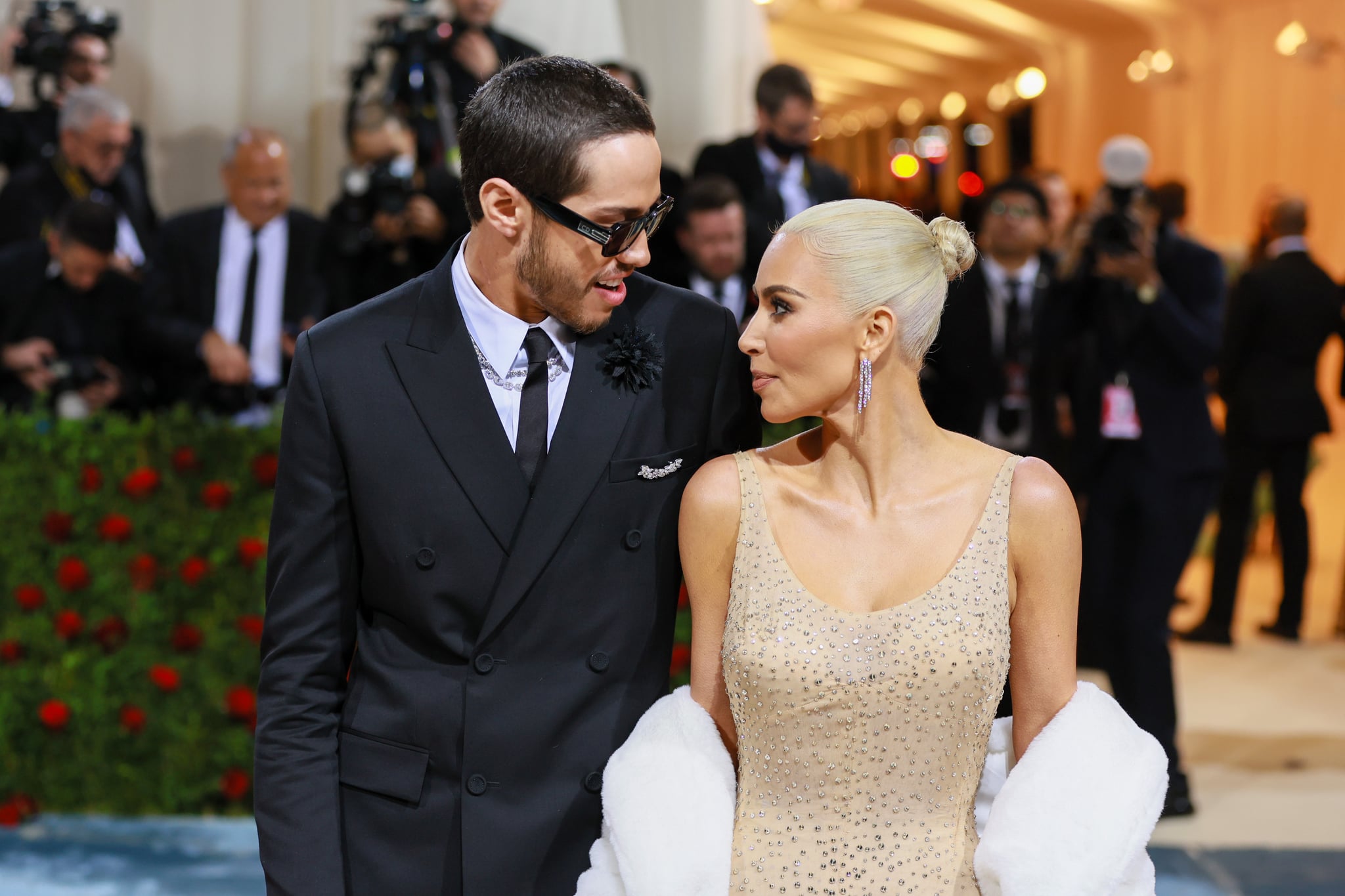 They originally made their romance public in November, when they were seen in a series of passionate encounters. Later that month, the 28-year-old comedian was also photographed with what seemed to be a large love bite on his neck… In a recent interview, Pete went on to refer to Kim as his "lover," which had fans in tears!
Pete calls Kim "girlfriend" for The First Time on February 7, 2022
It's official that Kim Kardashian and Pete Davidson are dating. During an interview with People (The TV Show! ), the Saturday Night Live comedian revealed their relationship status. I've been swooning ever since he referred to the reality star as his girlfriend while recounting his experience in the spotlight.
"Well, I don't have Instagram — I don't have Instagram, Twitter, or anything like that." So, for the most part, my daily routine consists of getting into cars and driving to a set," Pete explained. "Or, if I'm not working, I just hang out with my buddies or spend time with my partner indoors." As a result, I don't do much," he admitted.
Read More: Is Zendaya and Tom Holland Dating: Check Out This Complete Timeline of Zendaya and Tom Holland's Relationship
Kim and Pete Attend a Star-Studded Dinner Party: January 25, 2022.
Pete Davidson and Kim Kardashian took their romance on the road. The pair attended a dinner party in Los Angeles sponsored by billionaire Jeff Bezos on Tuesday.
According to TMZ, the couple arrived in Kim's car and hung out at the party for hours before going to the Beverly Hills hotel.
The couple's appearance comes days after Kim had a coffee date with Hillary and Chelsea Clinton on Monday, according to People. This encounter was said to be related to the mother-daughter duo's upcoming Apple TV+ series Gutsy Women.
Kim Kardashian Shares Tattoo Pete Davidson for Her
During a recent visit to Ellen, Kim revealed that Pete has three tattoos dedicated to her (including a branding!) and revealed which one she prefers.
"I think he was like, 'I want something that's there that I can't get rid of,' since he's getting rid of his arm tats and his neck tats," she explained. "So he's like, 'I don't want to be able to get rid of it or cover it up, and I just wanted it there like a scar on me,'" she said of his branding.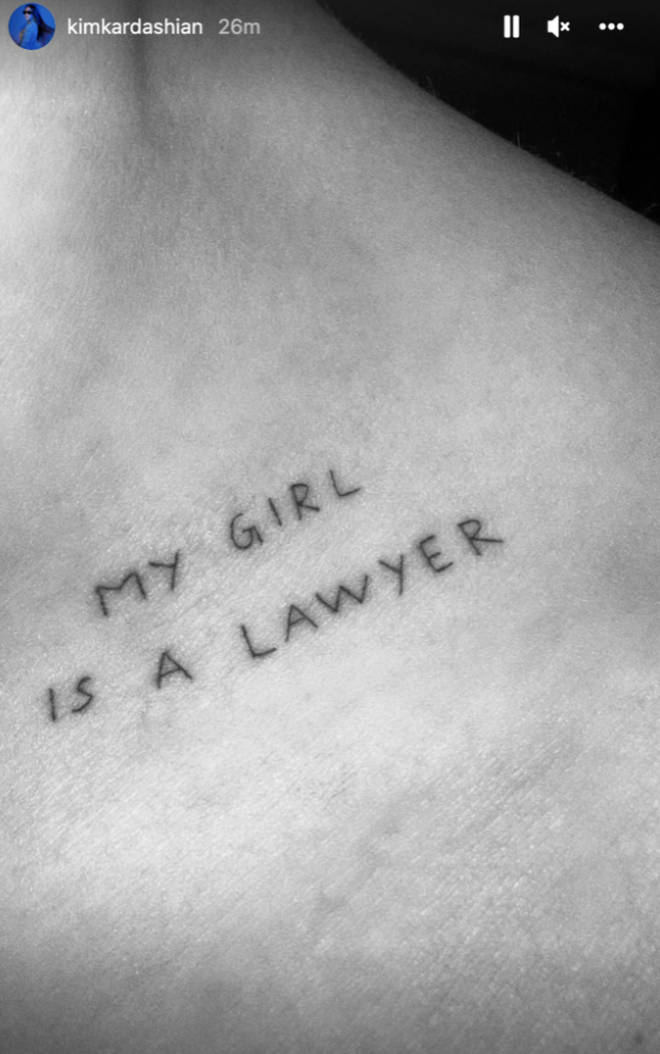 Kim went on to say that he had two more tattoos of the reality star, one of which reads, "My girl is a lawyer," and the mother-of-four added, "That one is really cute." And now she's given fans a sneak peek at the new inking, which is exactly as charming as it sounds!
Kim Kardashian and Pete Davidson's Romantic Vacation Inside
Kim and Pete have had a lot of fun-filled outings so far in their relationship. In January, they flew to the Bahamas to celebrate the New Year, and people were convinced Pete was snapping photos of his girlfriend to put on Instagram. Couples who vacation together, as they say, stay together, right?
Read More: Ira Khan Dating: Aamir Khan's Daughter Ira Khan Confirms Their Relationship with Her Boyfriend Nupur Shikhar!
Pete Davidson Walks the Met Gala Red Carpet with Kim Kardashian
Soon after making their first red carpet appearance as a couple, Kim and Pete attended fashion's biggest night hand-in-hand. The couple looked as dashing as ever, dressed to the nines for the Met Gala's Gilded Glamour theme,
which grabbed the world by storm in 2022. Pete, in a classic gentleman manner, assisted Kim as she tried to go up the Met steps in the famously tight dress worn by Marilyn Monroe — talk about goals!