Do you ever find yourself curious about YouTube's humble beginnings and wondering which video was the first? In 2005, less than one percent of the world's population was aware of this platform, but today it is widely regarded as the largest video content publisher on the entire internet and has been for quite some time. A fact that shouldn't come as a surprise is that one of the founders, Jawed Karim, posted the very first video.
The First Vlogger?
His 24 April 2005 upload was an 18-second vlog in which he introduced himself and the elephants in the background at the zoo. Vimeo, which debuted in late 2004, was a prominent video-sharing website before YouTube's rise to prominence. If we delve deeper, though, we'll discover that ShareYourWorld.com, launched in 1997, was the very first website dedicated to facilitating the upload, viewing, and discussion of user-generated videos.
With over 220 million views and over 2.7 million subscribers, it is safe to assume that this is the only video ever published on this channel. Interestingly, the majority of the 130 million views had been accumulated in the last two years. In addition, the video's first comment had amassed 2.3 million likes over the years, making it the most-liked comment on YouTube.
While Jawed Karim wasn't the first blogger, he was the first popular vlogger, and that was before anyone realized that the person in the video was actually one of the creators of YouTube. Truth be told, I didn't realize until after watching the film that this was indeed one of the founders; granted, this is a lot younger version of him.
YouTube Explodes
Being the first video on one of the most popular websites on the web has a lot of clouts, but in this case, the significance lies in the film's potential for going viral. Interestingly, the uploader (Karim) maintains revising the video's description, as evidenced by his additions to the discussion about YouTube's policy shift toward hiding dislikes in November 2021.
While I was watching Matt Koval's announcement that dislikes would be going away, I got a distinct impression that something was amiss. The verbalizations did not match the visuals. This clip made me think of a 1966 interview with Admiral Jeremiah Denton. Never before have I witnessed a less than ecstatic, hesitant revelation of something so obviously fantastic. It's unlikely that someone with the title "YouTube's Creator Liaison" would agree that disabling dislikes is beneficial for creators.
Read More: What Happened To Jeffrey Dahmer's Glasses? Are They Still in Prison?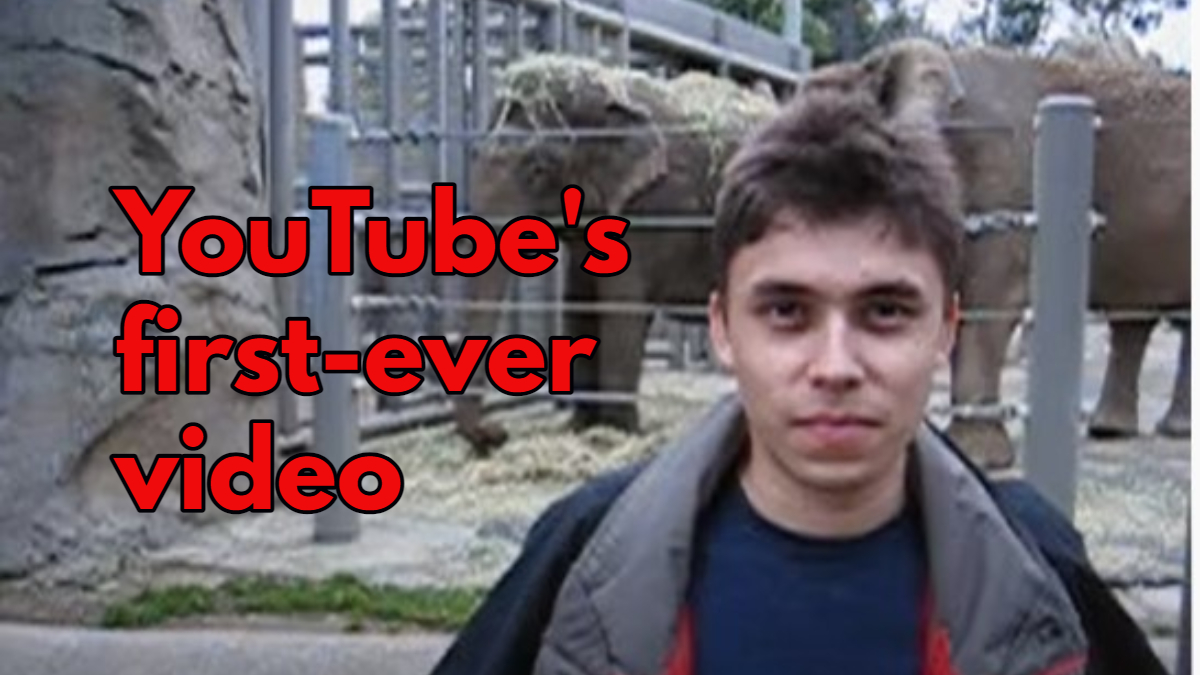 No YouTube creator believes that deleting dislikes will be beneficial for either YouTube or Creators. I don't see why YouTube would implement this widely panned update. There is a rationale for this, but it is not a good one and it will not be made public. Instead, we'll point you to a number of relevant papers. Research seems to fly in the face of every YouTuber's intuitive understanding. (Jawed Karim citation)
YouTube became immensely popular in 2006 when a swarm of curious viewers began posting their own home movies and other videos to the site. It was at this point that Google (as the leader of the internet) approached YouTube's co-founders Jawed Karim, Steve Chen, and Chad Hurley with an offer to purchase the company for a stunning $1.65 billion.
Google was drawn to the platform after seeing the financial potential demonstrated by a film that had gone viral there. Probably the founder would have never sold the platform if they realized that 16 years later it would generate $8.6 billion per annual quarter.
There are some areas of the internet that have reached saturation, and it's clear that other video hosting sites can't possibly keep up with YouTube's meteoric rise. The takeaway, though, is that there is value in remembering the promise that anything, at its outset, may possess.