Despite the recent controversy surrounding Clarkson, which led to the cancellation of The Grand Tour, Clarkson's farm will return in 2023.
It has been some time since we last heard about Jeremy and Kaleb's rural mishaps. Following Clarkson and a cast of new characters as they struggled to maintain a 1,000-acre farm in the Cotswolds, the show premiered in June 2021 and produced a great deal of laughter.
Clarkson didn't know anything about farming, and laughter erupted as he fumbled through a brave new world, as you might expect from the de facto automobile expert.
Now, fans of the show are hungry for more agricultural action, so we have compiled all the pertinent information about the upcoming season.
Clarkson's Farm Season 2 Release Date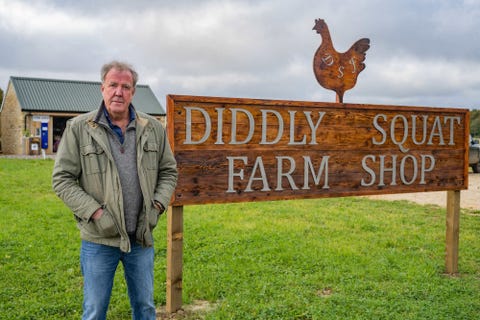 Amazon has announced that the whole second season of Clarkson's Farm will be released on February 10, 2023.
The production commenced in the summer of 2021 and completed in July of 2022.
Also Read: What Is the Release Date for Outer Banks Season 4?
How and where to watch Clarkson's Farm season 2
Because Clarkson's Farm is an Amazon Original, its second season will be accessible exclusively on Prime Video.
Prime Video is complimentary with an Amazon Prime subscription, which costs $12.99/£7.99 per month, or you may subscribe to Prime Video alone for $8.99/£5.99 each month.
Clarkson's Farm season 2 story: What's going to happen in Clarkson's Farm season 2?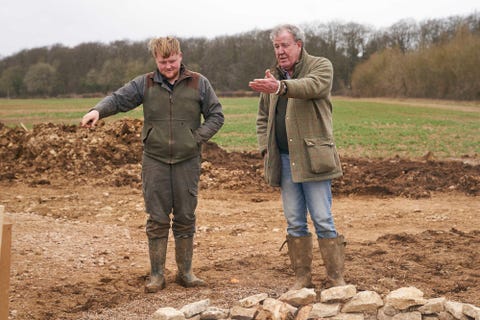 Season 2 will feature more drama, as Grabiner teased during the Edinburgh Television Festival in August 2022.
"We are just beginning the editing process, and it's looking great so far. Additional Kaleb Cooper and Gerald. This time, Gerald is somewhat easier to comprehend. I believe you will grasp a few more words of Gerald with each passing season."
Also Read: When Does the Overwatch 2 Season 3 Release Date?
Clarkson's Farm Season 2 Characters
You can safely assume that Jeremy Clarkson will return for the second season, but what about the rest of the farm crew?
The good news is that fan favourite Kaleb Cooper has been confirmed for season 2. In any case, it is probably accurate to claim that the farm could not function without him.
Lisa Hogan, Clarkson's longtime lover, "Cheerful" Charlie Ireland, the land agent, and the humorous head of security, Gerald Cooper, will join the pair.
If you don't care about people and are only curious as to whether or not Jeremy is still utilising the ludicrous Lamborghini tractor, first-look photographs confirm that the beast is still in operation.