The release date for the second season of Good Omens has finally been announced, as have the new characters that will appear in the show. Based on the award-winning, eponymous 1990 novel by Terry Pratchett and Neil Gaiman, Good Omens premiered in 2019 on Amazon Prime and BBC Two, starring Michael Sheen and David Tennant as the angel Aziraphale and the demon Crowley, respectively. The series is dominated by Christian themes and characters, and the plot centres on the impending Armageddon, with various people seeking to avoid or support the Antichrist's arrival.
Good Omens Season 2 Release Date
We recently heard that the show would premiere in the summer of 2023. The announcement was made during New York Comic-Con, and while it was a little disheartening to have to wait so long, it's simply fantastic to know the season will be released.
How's this for a divine comedy? #GoodOmens Season 2 arrives Summer 2023 on @PrimeVideo. #NYCC pic.twitter.com/smuPFpSZGh

— Good Omens (@GoodOmensPrime) October 7, 2022
The series' official Twitter account also shared and confirmed the news by distributing a new poster.
Also Read: Godfather of Harlem Season 3 Release Date and Expected Plot!
Good Omens Season 2 Cast
The potential cast list is as follows
David Tennant as Crowley
Michael Sheen as Aziraphale
Derek Jacobi as Metatron
Mark Gatiss as Harmony
Steve Pemberton as Glozier
Reece Shearsmith as William Shakespeare
Niamh Walsh
Dame Siân Phillips
Pete Firman
Andi Osho
Alex Norton
Also Read: When Will the Vera Season 12 Release Date Come Out?
Good Omens Season 2 Plot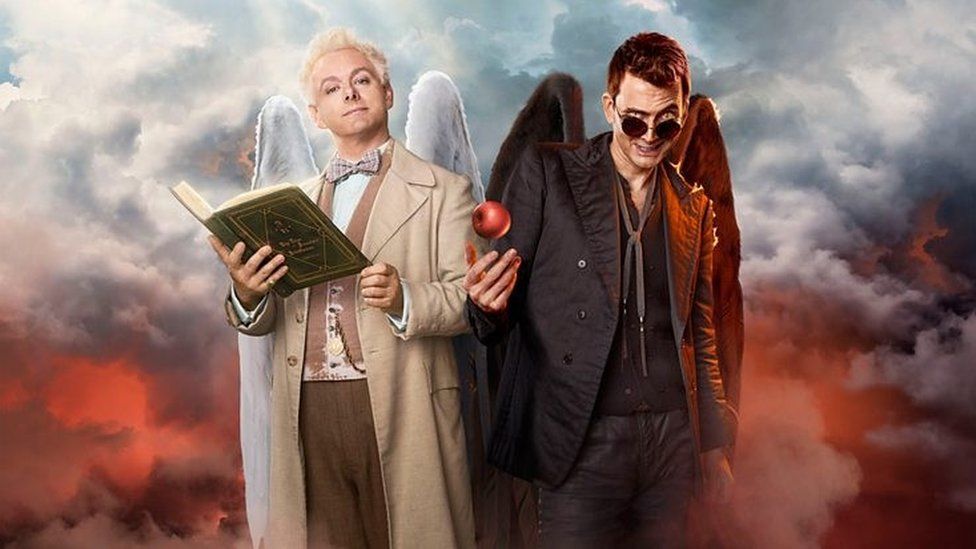 Similar to the 1st season, it is unknown what the particular plot of Good Omens Season 2 will be, but a few significant plotlines have hinted at potential scenarios and directions the series could explore.
According to the logline of the first season, the series is set in 2018, and it follows the demon Crowley (David Tennant) and the angel Aziraphale (Michael Sheen), longtime acquaintances who, having grown accustomed to life on Earth as representatives of Heaven and Hell, attempt to stop the Antichrist and Armageddon, the final battle between Heaven and Hell.