How impressive was The Sopranos? Well, twenty years after its debut on HBO, fans still can't get enough. This is why any news on the upcoming film prequel The Many Saints of Newark garners so widespread interest. (So far, it appears that the creative team cannot fail.)
The show is so enduring because it is convincing on so many different levels. Even if you don't know somebody like Tony Soprano (James Gandolfini) or Christopher Moltisanti (Michael Imperioli), you undoubtedly know someone like Meadow or A.J. (or Dr. Melfi or Hersh).
In reality, the quality of the writing suggests that the show's principal characters are modelled on actual New Jersey gangsters. Contrary to this, according to Chase, "90% of the show is made up."
However, he did indicate it was "modelled after" a Jersey crime family he was familiar with from his youth: the Boiardos, who were commanded by a man known as "Big Pussy." Meanwhile, the DeCavalcantes of New Jersey discovered a capo who slept with guys (such as Vito Spatafore) among their ranks.
These tidbits may total more than 10% if you're keeping score. Here is a peek at the actual Jersey gangsters who inspired The Sopranos.
A North Caldwell McMansion for 'Tony Boy' Boiardo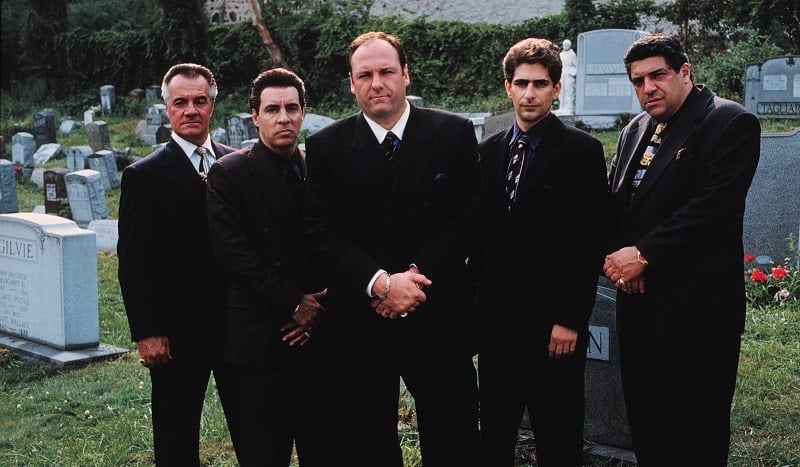 In contrast to The Godfather and Goodfellas, which take place in Manhattan's Little Italy and New York City's outer boroughs, The Sopranos moved the mafia to a novel setting: the New Jersey suburbs. Tony, Carmela, and the children live in a Caldwell McMansion in North Caldwell and drive enormous SUVs like their neighbours.
Tony Boy Boiardo (son of godfather Ruggiero "The Boot" Boiardo) established a lifestyle similar to this in Essex County in the late 1960s. According to a 2010 report by Richard Linnett, Tony Boy conducted the majority of his business out of inexpensive stores in North Newark before retiring evening to his tranquil suburban house.
Boiardo's children attended the same local school as his wealthier neighbours and aspired to greatness. One son desired to be an attorney but became a physician (like Meadow planned to be).
Also Read: Who Is the ncredibles Fashion Maven Based On?
'big Pussy' Russo and Tony Boy Seeing a Shrink
What distinguishes The Sopranos from previous mob films and television programmes? Among other things, Tony's visits with a psychiatrist are emphasised (Dr. Melfi, played by Lorraine Bracco). The Godfather's Vito Corleone (Marlon Brando) and Goodfellas' Uncle Paulie (Paul Sorvino) would have insulted and beaten anyone who suggested they attend a therapist.
This is where Tony Soprano is found in the first episode of the famous HBO series. Tony Boy Boiardo actually consulted a therapist (according to Linnett, a doctor in West Orange).
When you learn that Boiardo's enforcer is none other than John "Big Pussy" Russo, the parallels between real-life New Jersey gangsters and Chase's show become impossible to ignore. Obviously, these particulars function as a framework (or "pattern," in Chase's terms) rather than a script. Chase's decision to pull "Big Pussy" from authentic mafia archives turned out to be a brilliant decision.
Also Read: Was Hannibal Lecter Based on A Real Person?
The DeCavalcantes and details from another Jersey mob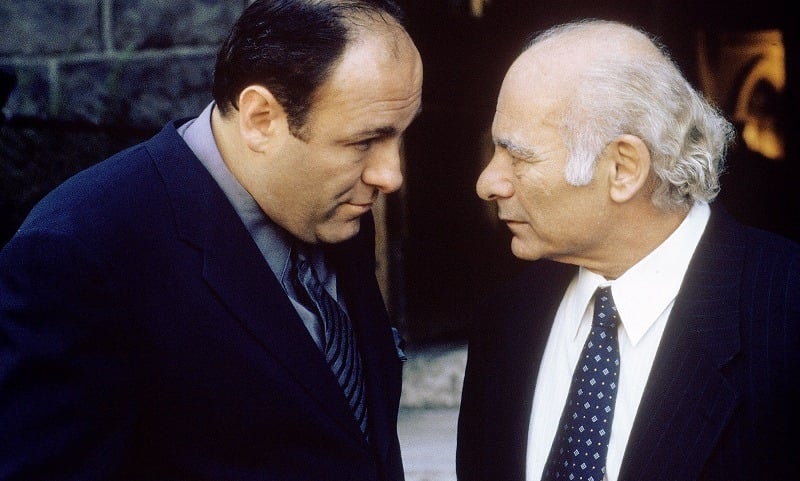 While Chase definitely drew inspiration from the Boiardo family and its colleagues, the DeCavalasante crew from Jersey also supplied ideas. In the 1960s, Simone DeCavalcante, derisively known as "Sam the Plumber" due to his modest roots and occupation (heating and plumbing), conducted his own business in the shadow of New York's more fashionable Five Families.
Many have exaggerated the similarities between the DeCavalcantes and Chase's Sopranos, as Ed Scarpo has pointed out in Cosa Nostra News. Certainly, Sam the Plumber once disclosed (by wiretap) to his secretary that he experienced nightmares and anxiety (one of his goomars). That fact, however, pales in comparison to Boiardo's visit to a therapist.
Also Read: Who Is Lamar from Bmf Based on In Real Life
However, according to a Daily Beast article by Michael Daly, the DeCavalcantes did have a bisexual leader named Johnny Boy D'Amato. Later, when the assassin of D'Amato testified about the murder, he used a passage from The Sopranos. He stated, "No one will respect us if we have a gay homosexual leader discussing Cosa Nostra business."
It appears that Chase added 85-90% David Chase (whose grandfather's name was DeCesare) to 10-15% of local mob lore. Then, when his team adapted the stories for the screen, actors such as James Gandolfini and Michael Imperioli brought depth to the narratives with their enduring performances.
Whatever the formula, it was effective. We hope that everyone on The Many Saints of Newark follows the same playbook as Chase.