According to a leaked draught judgement, the Supreme Court is considering repealing the landmark Roe v. Wade decision on abortion rights. If carried out, abortion in the United States will no longer be recognised a constitutional right, and each state will be allowed to decide whether or not the operation is legal.
Roe v. Wade, which was decided in 1973, provided women in the United States an absolute right to an abortion during the first three months of pregnancy and restricted rights beyond that. While abortion is allowed in some form in every state under Roe, access to abortion has been eroded in more than a dozen states over the years.
In Texas, for example, a law was passed in 2021 that allows residents to sue clinics and doctors who perform abortions after six weeks. Most abortions are prohibited after 15 weeks in Mississippi, the state at the centre of the Supreme Court case.
The erosion of abortion rights in the United States has been replicated in many other countries throughout the world when pro-life groups have risen alongside major political or cultural transformations. Abortion rights advocates in other nations have been successful in pressing for less restrictive regulations as part of a larger fight for women's rights.
Here is a list of countries that have prohibited, limited, or newly legalised abortion.
Abortion is prohibited in the following countries:
There are 24 nations in the world where abortion is fully outlawed, according to the  Center for Reproductive Rights, a global legal advocacy organisation. Andorra and Malta are located in Europe, El Salvador and Honduras are located in Central America, Senegal and Egypt are located in Africa, while the Philippines and Laos are located in Asia.  90 million (5%) women of reproductive age residing in countries that outright prohibit abortion.
Many of these countries' activists and campaigners are still fighting to loosen abortion prohibitions. El Salvador's strict rules, which were enacted in 1998 after a campaign by conservative Catholic groups, have resulted in the conviction of dozens of women for "aggravated homicide," even in situations of miscarriage. Thousands of Salvadoran women marched in March to demand that the ban be lifted, allowing abortions in cases of rape, when the foetus is not viable, or when the woman's life is in jeopardy.
Also Read: Trump Bans WeChat— But It Will Continue To Be Scrutinized, Review ordered by the company.
Abortion availability is severely restricted in the following countries:
Abortions are permitted in more than 50 countries and areas only when the woman's health is in jeopardy. (Some exclusively pertain to physical well-being, while others include mental well-being.) Libya, Iran, Indonesia, Venezuela, and Nigeria are among them. Others make an exemption for rape, incest, or foetal abnormalities.
Abortion is illegal in Brazil save in circumstances of rape, danger to the mother's life, or when the foetus has anencephaly or a missing section of the brain or skull. A doctor and at least three other clinical specialists must approve the lady in these instances.
A  Health Ministry regulation was introduced in August 2020, under President Bolsonaro's far-right government, that requires medical professionals to collect evidence and report to the police anyone who seeks legal termination of a pregnancy after rape—a move Human Rights Watch believes is intended to discourage rape survivors.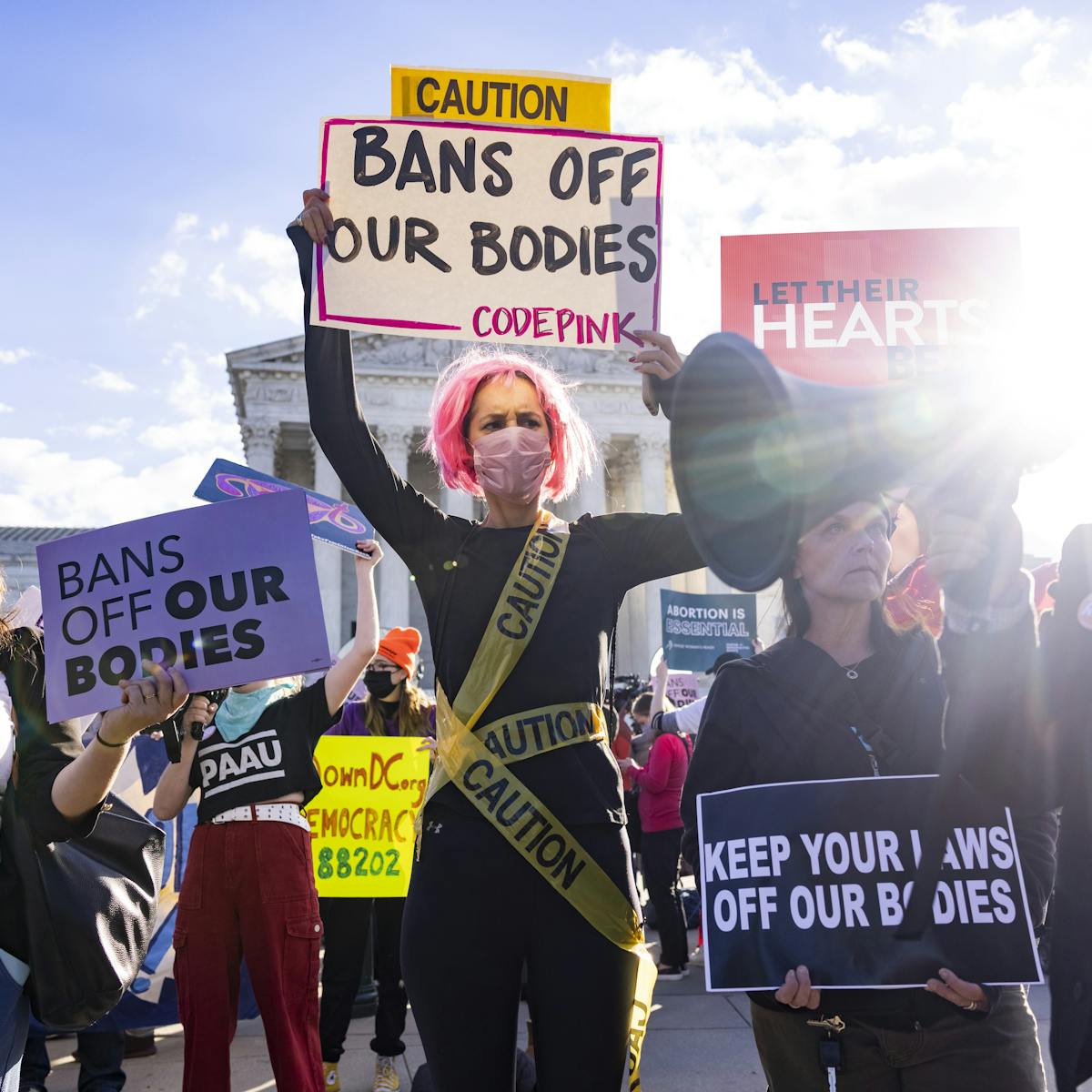 In January 2021, Poland enacted a near-total ban on abortion, permitting it only in circumstances of rape, incest, or when the mother's life is in danger. The prohibition eliminated the exception for abortions in situations of severe and permanent foetal abnormalities, which accounted for 98% of all abortions in Poland in 2019.
Following the death of a lady at 22 weeks pregnant from sepsis, mass protests erupted in Poland in November 2021, when her family claimed that life-saving treatment had been delayed due to the ban. The first pro-choice campaigner to face charges under the new law  went on trial this month, accused of giving a pregnant woman pill to induce a miscarriage.
Also Read: kansas Bans Roommates: A City In Kansas Just Made Roommates Illegal!
Abortion access is more widely available in the following countries:
According to the  Center for Reproductive Rights, more than half of women of reproductive agecan safely access abortion on request or based on broad social or economic grounds in nations ranging from Japan to India to Canada, as well as most of Europe and the United States.
Seventy-two countries, including France and Germany, allow abortion within a certain gestational period, the most common of which is 12 weeks. Even in these countries, there are frequently loopholes that enable abortions to be performed at a later date. In the United Kingdom, for example, abortion is prohibited beyond 24 weeks, but if the foetus has a handicap such as Down's Syndrome, the pregnancy can be ended until the baby is born.
While pro-life movements in Poland and the United States have successfully fought for restrictions on reproductive rights, other countries are making progress toward broader liberties.
Following waves of protests and agitation by women's rights and pro-choice groups, Colombia, Argentina, and Mexico—all traditionally conservative Catholic countries in Latin America—have decriminalised abortions in the last 18 months. Colombia, the most recent, set the legal gestational maximum at 24 weeks in February.
Other pro-choice campaigns in the region have been inspired by the changes, which have been termed the "green wave" because of the colours worn by campaigners. Depending on the outcome of a vote later this year, Chile could become the first Latin American country to have the right to abortion inscribed in its constitution.