Lady Gaga's portrayal of Italian socialite-turned-murderer Patrizia Gucci in House of Gucci did not surprise fans.
However, as a result of the Ridley Scott-directed film bringing her crime back into the public eye, there is fresh curiosity in Patrizia and her current whereabouts.
Patrizia was sentenced to 29 years in jail in 1997 for the murder of her husband, fashion industry heir Maurizio Gucci.
What occurred next, though? Continue reading to learn more.
Where Is Patrizia Reggiani Now?
Patricia attempted to appeal her conviction for the murder of her ex-husband, arguing that a brain tumour she had removed a few years earlier rendered her incapacitated.
In 2000, a Milan appeals court upheld her conviction, but lowered her sentence to 26 years. Afterward, Patrizia tried suicide but was unsuccessful.
In 2014, after consenting to participate in a work-release programme, she was freed from San Victoria Prison, also known as Opera Prison.
In 2016, after completing two extra years of parole for good behaviour, she became a free woman. Patrizia is still alive and continues to discuss the crime that landed her in prison for nearly two decades.
Patrizia told The Guardian in 2016: "I think I am a very powerful person since I survived all these years in captivity." "I slept a lot. I tended to my plants. I looked after Bambi, my pet ferret."
She continued, "It all seems like a nightmare to me."
Also Read: Where Is American YouTuber Fred Now? What Is Fred Doing Now?
What Does Patricia Reggiani Do for A Living?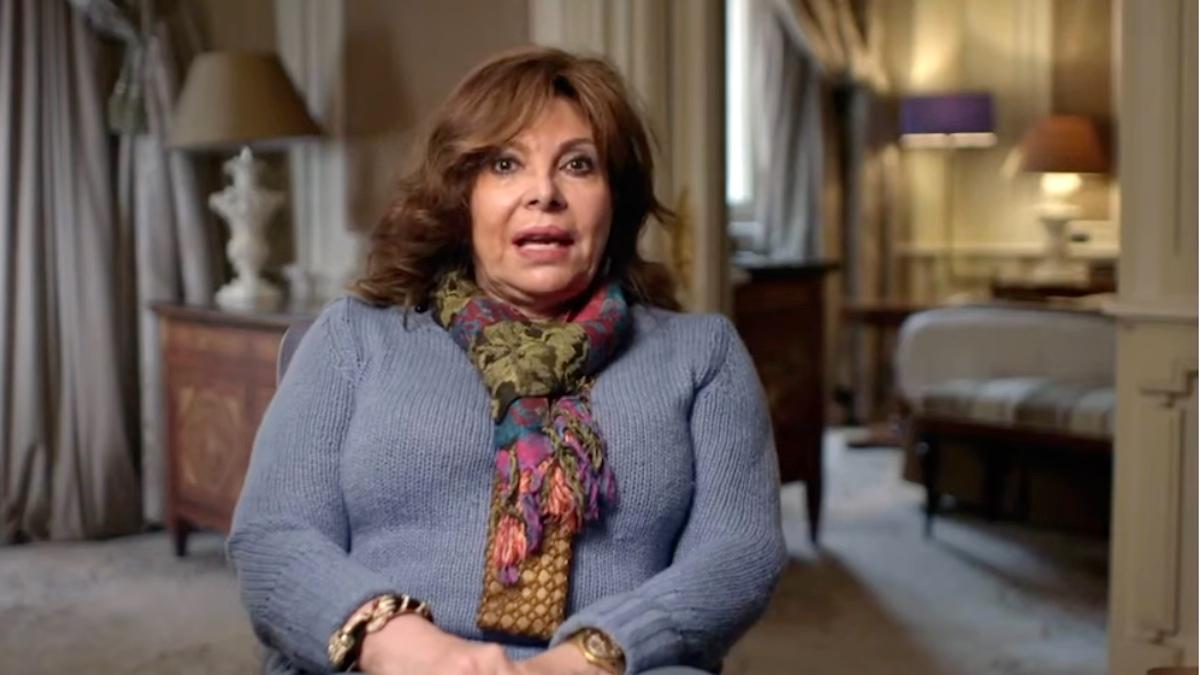 According to The Guardian, Patrizia is currently employed by Milan-based costume jewellery company Bozart. She is a design consultant, a position that appears to be relatively simple. She is responsible for reading fashion magazines and advising design team staff.
She also disclosed that she resides in a townhouse in Milan, but that her two daughters and her are not particularly close.
When she was initially imprisoned, they were 18 and 14 years old, and they currently reside in Switzerland with their husbands.
Regarding Lady Gaga's representation of herself, Patrizia is not pleased.
According to Ansa, she stated, "I'm irritated that Lady Gaga is representing me in the new Ridley Scott film without even having the decency or good sense to meet me. It has nothing to do with money, as I will not profit from the film in any way. It is a matter of common sense and decency.
Lady Gaga responded to Patrizia's accusation by stating to ITV News, "I do not wish to collaborate with Patrizia Gucci. I believe she wants to promote a story of herself as a notorious killer and a Gucci consultant. I believe that what she did was terrible and that she regrets it greatly."
Also, Patrizia would concur.
She shared, "If I could see Maurizio again, I would tell him I love him because he is the one who has meant the most to me." I believe he would say that the feeling was not mutual.
Also Read: Where Is Eileen Franklin-Lipsker Now? Is She Alive?
How Did Patrizia Gucci Get Caught for Murdering Maurizio Gucci?
At 8:30 a.m. on March 27, 1995, a hired assassin shot and killed Maurizio as he ascended the stairs to his private office at 20 Via Palestro in Milan. Patrizia was arrested and accused of hiring the assassin who murdered Maurizio two years after his death. In January 1997, Patrizia was arrested after an anonymous tip to police. According to prosecutors, Patrizia, who was dubbed the "Black Widow" in the media, had a motive to murder her husband based on the jealousy and animosity she allegedly harbored toward him at the time.
Prosecutors stated that Patrizia desired control over the Gucci estate and to prevent Maurizio from marrying his fiancée, Paola Franchi, because the marriage would have halved Patrizi's annual alimony to $860,000. Benedetto Ceraulo, a pizzeria owner in debt, was paid by Patrizia through her psychic and close friend, Giuseppina "Pina" Auriemma, to assassinate Maurizio.
An undercover police officer taped a call in which he played as a hitman demanding Patrizia to pay the remainder of the money she owed the group for Maurizio's murder. This led to the discovery of the three as the criminals. Additionally, witnesses said that Patrizia inquired with them and others in Milan about hiring a hitman. The Greek word for "paradise" was written by Patrizia in her Cartier notebook on the day Maurizio passed away: "Paradeisos." "I believe that Patrizia was most disturbed by the fact that she could no longer call herself a Gucci," Paola stated in court, as reported by the Associated Press.