Back to Alfea College, you go, so get your pixie boots on! When season 2 of Fate: The Winx Saga finally arrives on Netflix, a terrifying new enemy will emerge to threaten the Otherworld. Abigail Cowen reprises her role as fire fairy Bloom on the edgy adolescent reworking of the classic kids' animation Winx Club. Bloom's powers have grown tremendously since she first met the terrifying Burned Ones in Season 1.
Headmistress Dowling (Eve Best), a mentor figure to Bloom, was murdered by her longstanding rival Rosalind, who then attempted to cover up her crimes and assume control of Alfea College for herself. Rosalind, first played by Lesley Sharp in Before We Die, is played by two-time Oscar nominee Miranda Richardson in season 2.
Season 2 of Fate: The Winx Saga also brings the show closer to the cartoon's origins by reintroducing Flora (Paulina Chávez), who was absent during the show's first run. Eliot Salt, who plays Flora's cousin Terra, has said that seeing the two characters reunite onscreen is her "biggest dream" for Season 2. The first pictures reveal that it's already a reality. What we know about the second season of Fate: The Winx Saga thus far.
Who is in the cast of Fate: The Winx Saga season 2?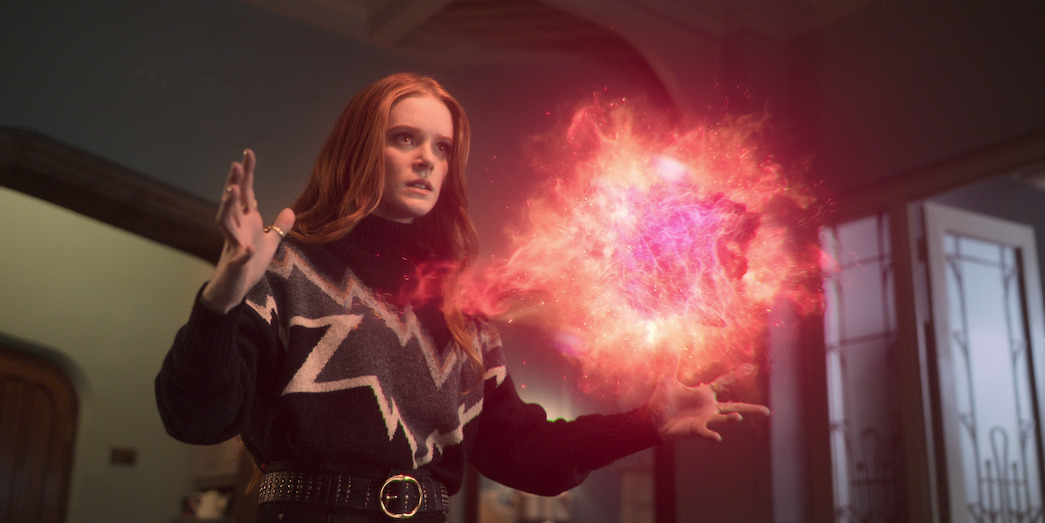 Fate: The Winx Saga's season 2 features the return of series regulars Abigail Cowen (Bloom), Hannah van der Westhuizen (Stella), Eliot Salt (Terra), Elisha Applebaum (Musa), and Precious Mustapha (Aisha). Winx Club fan-favorite Flora, portrayed by Paulina Chávez (The Expanding World of Ashley Garcia), will be moving into the Winx Suite this year.
1. Abigail Cowen: Bloom
Bloom, a human raised on Earth, is convinced she is experiencing severe adolescent angst until, after a heated disagreement with her mother, she lashes out with physical fire. After the tragedy, Farah Dowling (Eve Best), the former headmistress of Alfea College, hatches a plot to send Bloom to the Otherworld so that she can learn to control her fire magic.
(Abigail Cowen) Bloom has made many friends and realized her true potential in her short time at the institution. Bloom is still attempting to figure out how she became a changeling or a fairy who lives among humans, in addition to developing her fire fairy magic. Cowen starred in the Netflix originals Stranger Things and Chilling Adventures of Sabrina. She is currently featured in the film adaptation of the best-selling book, titled Redeeming Love.
2. Hannah van der Westhuysen: Stella
Stella may have flawlessly curled hair and fashionable clothes, but don't be fooled. There's more to Solaria's crown princess than meets the eye. There were some scary whispers about Stella and her magical abilities last year. Bloom and the others soon discover, however, that Stella's life under the chilly Queen Luna (Kate Fleetwood) is anything but comfortable.
Stella (Hannah van der Westhuizen) develops the confidence to advocate for herself and her new companions towards the end of Season 1 of Fate: The Winx Saga. In addition, she discovers that she can rein in her light magic by controlling her emotions rather than letting them run amok.
3. Eliot Salt: Terra
Terra Harvey, an earth fairy who grew up at Alfea College with her father Professor Ben Harvey (Alex Macqueen in Season 1 and Daniel Betts in Season 2), is a plant enthusiast. Because of her extensive skill in manipulating plants, she can make them flourish in almost any environment. To further trap her foes, she can use her plant manipulation skills to ensnare them in tangled vines.
Terra(Eliot Salt) is an expert potion maker with a deep understanding of Alfea and the Otherworld. Terra's desperation to become close with Bloom and the rest of her roommates is awkward when we first meet her. But once Terra finds her feet and stands up to bullies like Riven (Freddie Thorp), she truly blossoms.
4. Precious Mustapha: Aisha
Aisha, a no-nonsense and incredibly bright water fairy, adopts Bloom as a buddy and roommate the moment they arrive in Alfea. Aisha is like a more mature Hermione Granger in that she respects authority but will always stick up for her pals if they're in trouble.
Aisha(Precious Mustapha) is the first person to realize that Bloom is a changeling because of her extraordinary water manipulation skills. She is the natural group leader of the girls and a dedicated swimmer.
Read More: Sex Education Season 4: Schitt's Creek's Star Dan Levy Join as a New Cast Member!
5. Elisha Applebaum: Musa
Musa, the mind elf, almost never goes without her headphones. Musa, her roommate Terra included, is constantly at a distance from her because she is an empath who is hyperaware of the emotions of others.
Though she tries to keep to herself, Musa( Elisha Applebaum) eventually becomes close to Stella and Terra thanks to her relationship with Terra's brother, Sam (Jacob Dudman). Sam's feelings don't make her crazy for some reason.
6. Danny Griffin: Sky
After Bloom's first day at Alfea, she and Sky, a skilled specialist, become fast friends. He, like Bloom, has a complicated history. After Sky was born, his parents went on to believe that his father, Andreas of Eraklyon, had been killed at the Battle of Aster Dell. Because of this, his best friend Andreas's father, expert instructor Saul Silva (Robert James-Collier), nurtured him.
Despite the fact that Sky and Bloom continue to have passionate encounters, the situation is compounded by the fact that Sky is also Stella's ex. And by the end of the first season, Sky has discovered that his family's history has been a bit of a lie. The character of Shane on the Netflix original series Get Even was portrayed by Griffin.
7. Freddie Thorp: Riven
Riven may be Sky's best buddy, but he lacks Sky's moral compass. The "bad boy" expert will hurt others to get what he wants, even if it means hurting himself, Bloom, Dane (Theo Graham), or Sky.
At one point during Season 1, Riven's involvement with Beatrix causes him to take on more than he can handle. In Season 2, he will undoubtedly be reeling from his previous decisions. In the Netflix original film Safe, Thorp played the role of Chris, opposite Michael C. Hall.
8. Sadie Soverall: Beatrix
Beatrix is the Clyde to Riven's Bonnie, eager to risk her life for her "bad boy" boyfriend even when he won't. Beatrix, an air fairy with the ability to control lightning at will, charms Riven and Bloom into falling for her plots.
Beatrix(Sadie Soverall) has a deep understanding of both Alfea and Bloom's murky pasts. Beatrix's influence and menace may grow in Season 2 when secrets are revealed and the school's hierarchy changes.
9. Jacob Dudman: Sam
Sam, as a member of the earth fairy race, has the ability to walk right through solid objects like walls. Because Musa can't read his emotions, he immediately piques her interest. (Jacob Dudman) Sam is more popular at school than his sister Terra because of his more outgoing personality. However, he is also the first to come to her defense if he feels it is necessary.
Read More: Shark Tank India Cast: Check Here to Know Everything About All the Sharks
10. Theo Graham: Dane
Dane, when initially met, is a likable first-year specialist who has developed a close relationship with Terra. Nonetheless, he becomes a much coarser person as a result of his crush on Riven and his fascination with Beatrix. (Theo Graham)Dane's relationship with Terra and his ability to become a good person again are both open questions.
11. Robert James-Collier: Saul Silva
The Alfea expert trainer has proven her mettle in the face of grave danger and emotional strain. Silvahttps (Robert Collier) adopted Andreas of Eraklyon's kid Sky after his death and brought him up as his own.
As he learned in the season finale of Fate: The Winx Saga, however, the past is richer in detail than he ever could have imagined. The results of his behavior are likely to be seen in Season 2. The British actor is well-known for his roles in Coronation Street and Downton Abbey. He also has an extensive career.
12. Daniel Betts: Professor Ben Harvey
Ben and Terra Harvey's dad is a professor. He is Saul Silva and Farah Dowling's (former) friend and colleague at Alfea, where he teaches botany. To vanquish the Burned Ones, Professor Harvey teams up with Silva, Dowling, and Rosalind (Lesley Sharp in Season 1 and Miranda Richardson in Season 2)
Betts has taken over for Season 2 from Alex Macqueen, who played Professor Harvey in the first season. Betts has guest-starred on Gentleman Jack and The Girlfriend Experience.
13. Miranda Richardson: Rosalind
Silva, Professor Harvey, and Miss Dowling all look up to Rosalind, the previous headmistress of Alfea. She maintains firm control over her students and the inhabitants of the Otherworld by drawing upon her extensive lore and expertise.
The old magic that Rosalind understands has been buried for a long time, but she has taken a special interest in Bloom because of him. Additionally, she has linked herself with Queen Luna in order to reclaim her position as headmistress.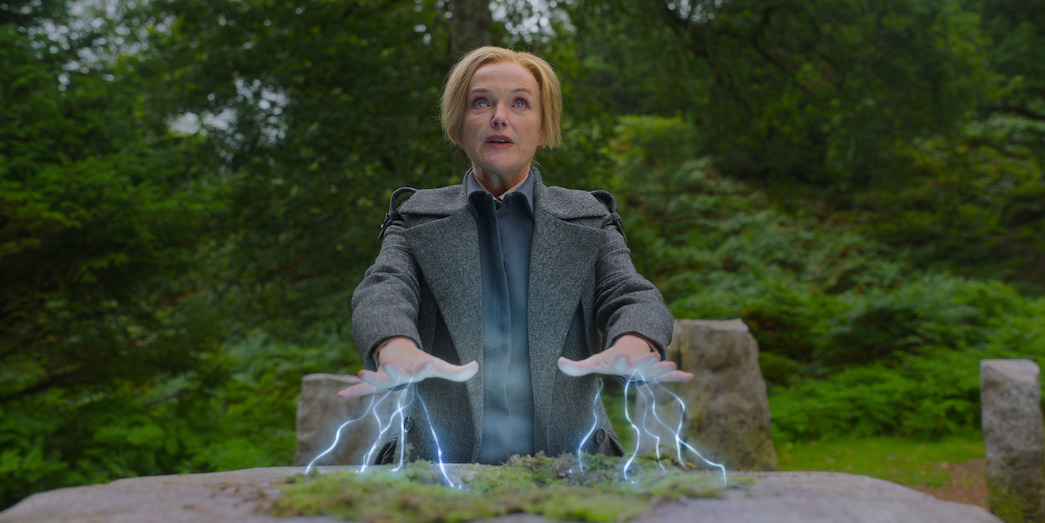 Working with these classically trained, iconic actors is one of my favorite things about working on this show, says showrunner Brian Young to Tulum. Miranda's "excellent work ethic," "thoughtful consideration of the character and the scenes," and "wonderful point of view" made working with her "a dream."
Read More: Rangbaaz Web Series Cast: Everything We Know So Far!
14. Paulina Chávez: Flora
In Season 2 of Fate: The Winx Saga, Flora makes her debut. She is a member of the Earth fairy race, just like her cousins Sam and Terra. Flora is quite skilled at floral arrangements, as her name implies. I predict that Flora will become a show favorite.
"Paulina is just so sweet and incredible," Young exclaims. Someone who can enter the group and shake them up was something we thought was lacking, and we found that in. Chávez is a multi-talented actress with a reputation for playing the title character in The Expanding Universe of Ashley Garcia.
15. Éanna Hardwicke: Sebastian
Not much is known about Sebastian at this time, but in the Fate: The Winx Saga Season 2 release date announcement, Hardwicke mentioned that Sebastian is a character we will meet at Blackbridge, a rural community not far from Alfea. Normal People, a miniseries, featured Hardwicke.
16. Brandon Grace: Grey
As the season progresses, Aisha finds love with Grey, a specialist who shares her passion for swimming. It will be interesting to see Aisha branch out into a new area, as she usually devotes all of her time and energy to her studies. I'm crossing my fingers that Grey turns out to be on the side of good.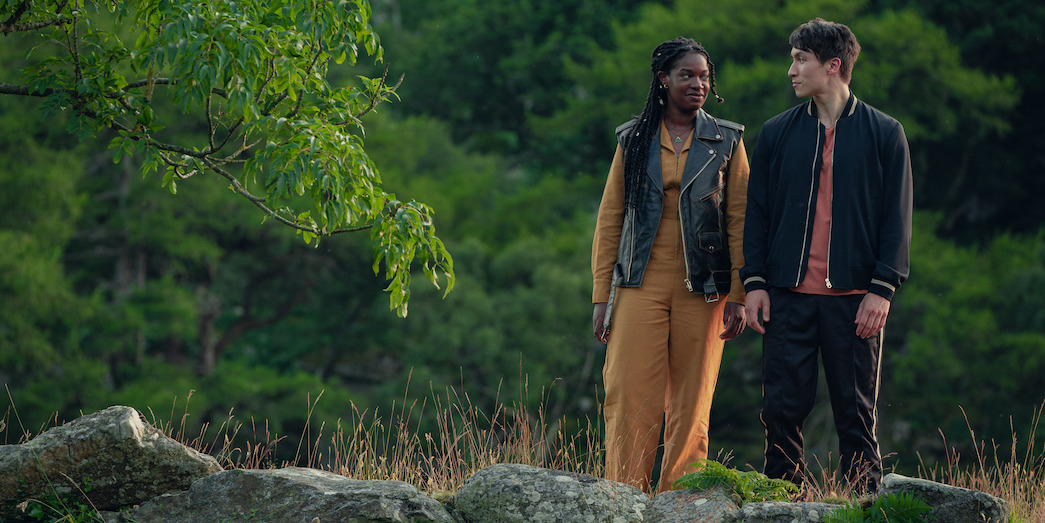 Read More: She Season 2 Release Date: Cast, Plot – Everything We Know So Far!
Is there a trailer for Fate: The Winx Saga season 2?
Yes! Netflix dropped a full trailer for Fate: The Winx Saga season 2 in August, less than a month prior to the show's release. You can check it out below:
Check Here for More Updates: BulletinXP