Snapchat might be the best way to share photos, but it's also the most difficult way to do it. Even though regular Snapchat users may not find the app hard to use, it can be hard for a new user to find all of the app's features.
When you load Snapchat on your Android or iOS device for the first time, it doesn't show you how to use it. Yes, Snapchat has a site where you can learn about all of its features and how to use them.
If you just joined Snapchat and started using it, you may see a 'X' next to a contact's name in the Chat list. Have you ever thought what the Snapchat symbol X means?
Many Snapchat users have recently sent us messages asking what the X means on Snapchat. So, if you can't figure out what the "X" button does in Snapchat, this piece will tell you everything you need to know.
What Does the X Mean on Snapchat?
X can mean different things on Snapchat. This is because you might see a 'X' on different parts of the Snapchat app.
On the chat screen, the friend list, and other places, you may see the grey "X" next to someone. So, the 'X' icon can mean different things based on where it is.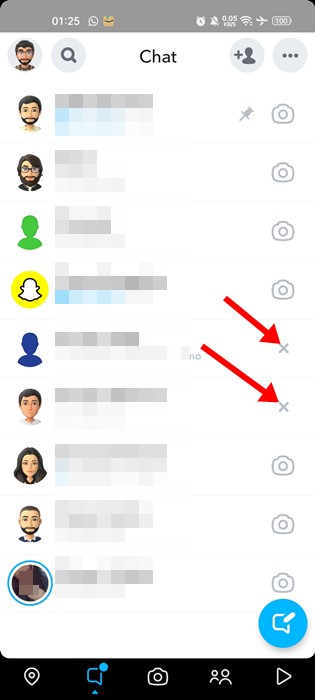 For example, if you see an X next to someone's name on the Chat page of Snapchat, it means that person is not yet on your list of friends.
In the same way, if an X icon shows up next to a game or mini, hitting on it will get rid of it. You might even see a grey X next to the chat that lets you delete it.
What does Grey X next to Snapchat Name Mean?
If an X shows next to a person's name on Snapchat, that person is not added to your list of friends. If you let Snapchat access your contacts, it will usually show you all of your contacts who have joined Snapchat.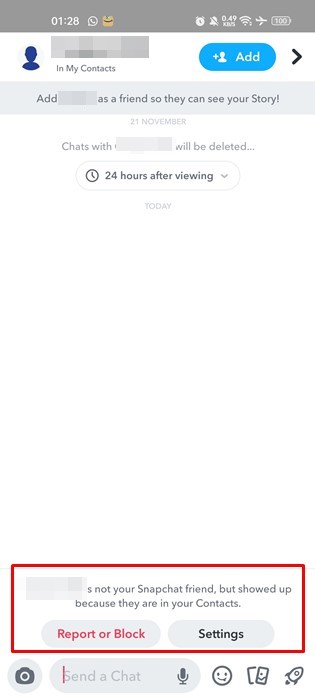 Even if you haven't added someone to your Snapchat friend list, you might see them on Snapchat. So, a contact doesn't have to be a Snapchat friend to show up on the app. If it's in your address book, it will show up.
On Snapchat's chat box, you might see people who have been added through your contact book but aren't on your friend list. On the Chat page, you will see a grey X next to their name. If you click on the X, you can stop or report the contact.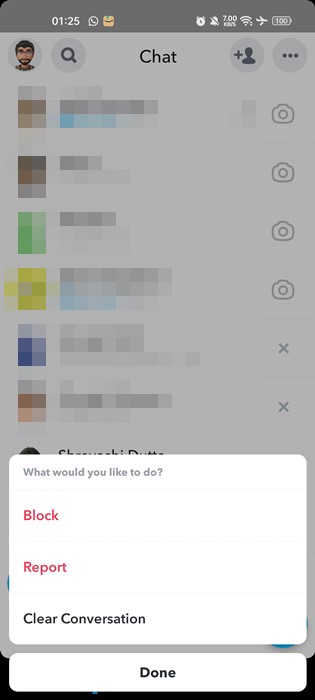 You can add these people to get rid of the 'X' next to their names on Snapchat. You can block those people if you don't want to add them to your list of friends.
What Does X On Snapchat's Friend List Mean?
If there is an X next to the name of a contact on the "Add Friends" screen, it means you haven't added that contact yet. If you tap the X button, Snapchat will get rid of the contact option.
But you will also see a "Add" button next to the "X." When you tap the "Add" button, a friend request is sent to the person right away.
What Does the X Mean on Snapchat instead of the camera icon?
Well, if you see a "X" next to someone you used to be friends with, it means that person just removed you as a friend or blocked you.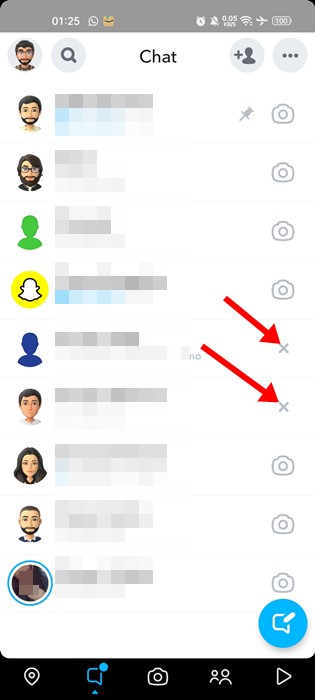 You can open the person's biography and see if you can add them to your list of friends. If the "Add" button isn't there, the person has taken you off of their Snapchat account.
When someone takes you off of their list of friends, the camera icon is usually replaced by a 'X' sign. If you tap the X icon, you can clear the last chat with the person, stop them, or report them.
How to Remove Grey X Next to Name on Snapchat?
Well, adding that person to your friend list on Snapchat is the best and fastest way to get rid of the grey X. You can block the person if they say no.
If the person agrees to be your friend, the "X" will change to a camera right away. But if you see a "X" next to the person's name on Snapchat, even though they are already on your list of friends, you need to clear the App cache.
So, this whole guide is about what the X on Snapchat means. We also answered your most-asked question: Does X on Snapchat mean blocked? Let us know in the comments if you need more help with this subject. Also, if you found the piece helpful, be sure to tell your friends about it.