Apple did something new when it taught iPad users how to split the screen. Apple also has a number of options for multitasking that let you work on different things at the same time. For instance, you might want to read your book on Kindle on your iPad while also working on your task. You can do that quickly with the split view.
For the day, you will learn how to break the screen on your iPad, which will make your lives easier than they were before. So let's get started as soon as possible.
Steps On How To Split Screen On iPad
Apple has always been on its toes to make the work of its users seem easy and effective. The iPad's ability to do multiple things at once is no different, to be honest. You can find the split menu by looking for the three dots in the middle. This makes it easy for human eyes to find it.
When you click on the dots, you will see three options: full-screen, split view, and slide-over. This split screen can be used on both the iPad Pro and the iPad Mini. We will also talk about what to do if the split screen on your iPad isn't working. So, let's get right to the point and not keep you waiting.
Open an app on your device.
Tap on the three buttons present at the center of the screen on the top.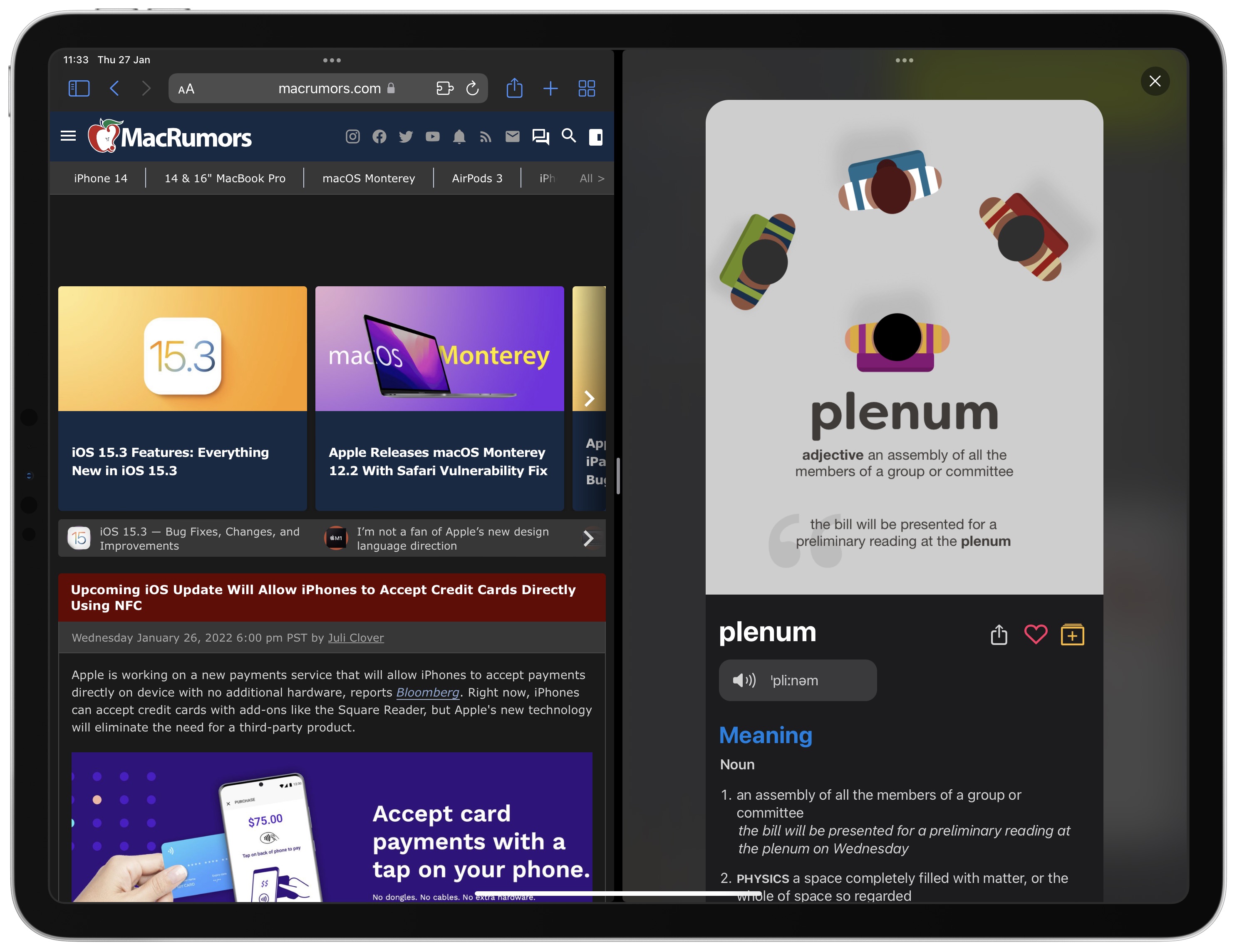 Select the split view button shown by a frame split into two.
You will now see the home screen. From here, you can select the app you wish to open.
Aside from this, did you know that you can use the dock on an iPad to switch to a split-screen view? Sounds pretty cool, doesn't it? Well, we can understand. So, if you have trouble figuring out how to split the screen on your iPad while watching Netflix, this hack can save you time and frustration.
Read More: How to Enable and Allow Cookies on Mac?
How To Use Split View on iPad?
This is another way your iPad can be used with a split view. You just have to slide the app you want to work on next to the app you are already using.
Open an app on your iPad.
Slide one finger from the bottom edge of the screen until the recent apps appear, then release.
iPadOS.
Long press another app in the recent apps, then drag it up from the recent apps to the left or right edge of the screen.
The second app will be seen alongside the current app.
Read More: How to Change Margins in Google Docs?
How To Use Split Screen On iPad- Amazing Tips You Need To Know About
Let's say you want to use your iPad to go live on TikTok. You might also want to go live on Instagram. You can turn on Splitscreen fast and then go live on both apps at the same time. Also, here are a few things you should know about the iPad's split view.
You can drag and drop any media or files from one split-view app to another.
Did you know that you can tap and hold the split-view app's horizontal tab at the top of the screen and drag it down to access the slide-over view option?
Try adding app folders to the doc if you feel you are dealing with plenty of them in the split view.