Spotify is a service that lets people listen to music online. You can get access to millions of songs and videos from artists and record labels all over the world through this digital music service. You might have only used Spotify on your phone, though. Still, you can use Spotify on your MacBook as well.
If you want to use Spotify on your Mac, the app is easy to set up. You can also get to all of your playlists and apps, just like on your phone.
In this piece, we'll talk about why you might want to use Spotify on your Macbook, how to download Spotify for Mac, and everything else.
Why Use Spotify for Mac?
Users get almost the same benefits when they use Spotify on a Mac as they do on other devices. There are many good things about using Spotify. The new albums are included in the song collection and music library. You can look for songs or albums by different artists or from different record companies.
One way to use Spotify's streaming services and features is through Spotify for Mac. With the Mac device, users can sync their Spotify account with the same app on their mobile devices and listen to songs they've downloaded even when they're not online or linked to the internet.
Spotify also makes it easy to find music to listen to by suggesting songs, playlists, genres, artists, new albums, and more based on your tastes. The more songs you play on Spotify, the better the service gets at figuring out what other songs you might like.
The Spotify app for Mac also lets you connect with your Facebook friends so you can see what they're listening to and find new music. You can also use Spotify on a Mac by running the desktop app or using the Spotify web player in any web browser.
How to Get Spotify on Macbook
There are two ways to use Spotify on a Mac: open the app or use the Spotify web player in your browser. In this part of the piece, we will look at these two ways to get Spotify on a MacBook.
Read More: How to Unsend an Email on iPhone, iPad, and Mac?
Install the Spotify App on Mac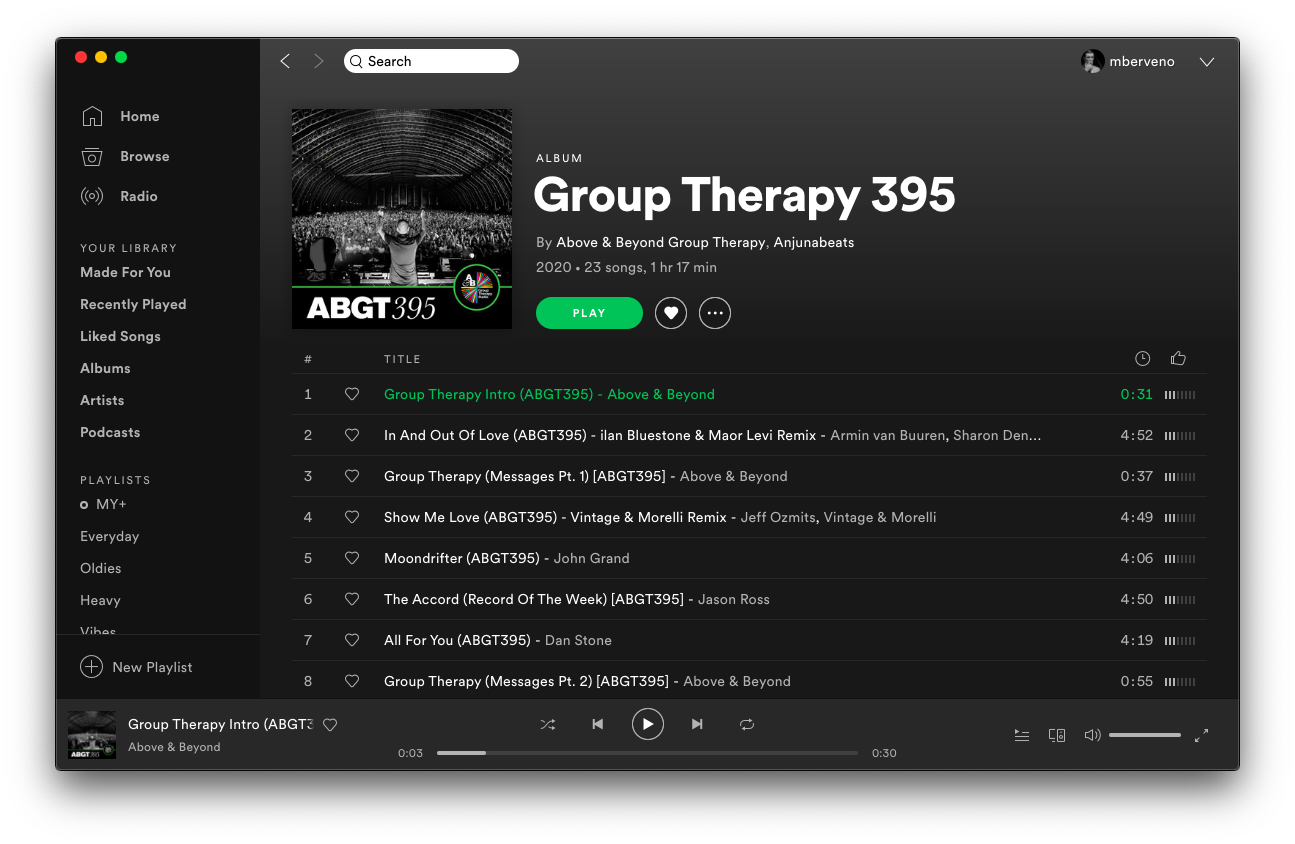 Most of the time, you can't install the Spotify app from the Mac app store, because you can't install Spotify where your Apple ID is listed. The Spotify app is also not available for macOS, which is another reason.
So, to download Spotify for Mac, you must go to Spotify's official website and follow the steps below:
Visit the spotify.com website on your Macbook.
In the top menu, look for "Download" and click it.
To begin the Spotify download, click "Allow" in the pop-up window.
Unzip the Spotify installer and place it in your Downloads folder.
To begin the installation process, double-click the downloaded installation file.
When the installation process is complete, the Spotify app should open automatically.
Select "Login" and use any of the options you're provided to sign into your account.
Once you've logged in successfully, you can start enjoying your favorite music and podcasts.
If Spotify won't open on your Mac, you can delete the version you have and download a new one from the website. To do this, just follow the steps above for how to download Spotify for Mac.
Read More: How to Share Your Wi-Fi Password On Any Device?
Use the Spotify Web Player on Your Macbook
If you don't want to get Spotify's desktop app for your MacBook, you can always use your web browser to listen to music on Spotify.
Here's how to use the Spotify web play:
Open spotify.com on your browser.
Click on "Log in" on the Spotify web player page.
Sign in to your Spotify account using one of the available methods, for instance, your email address, Facebook, Apple, or Google accounts
Afterward, you may access your library using the web player or search the homepage for fresh content.
Features of Spotify for Macbook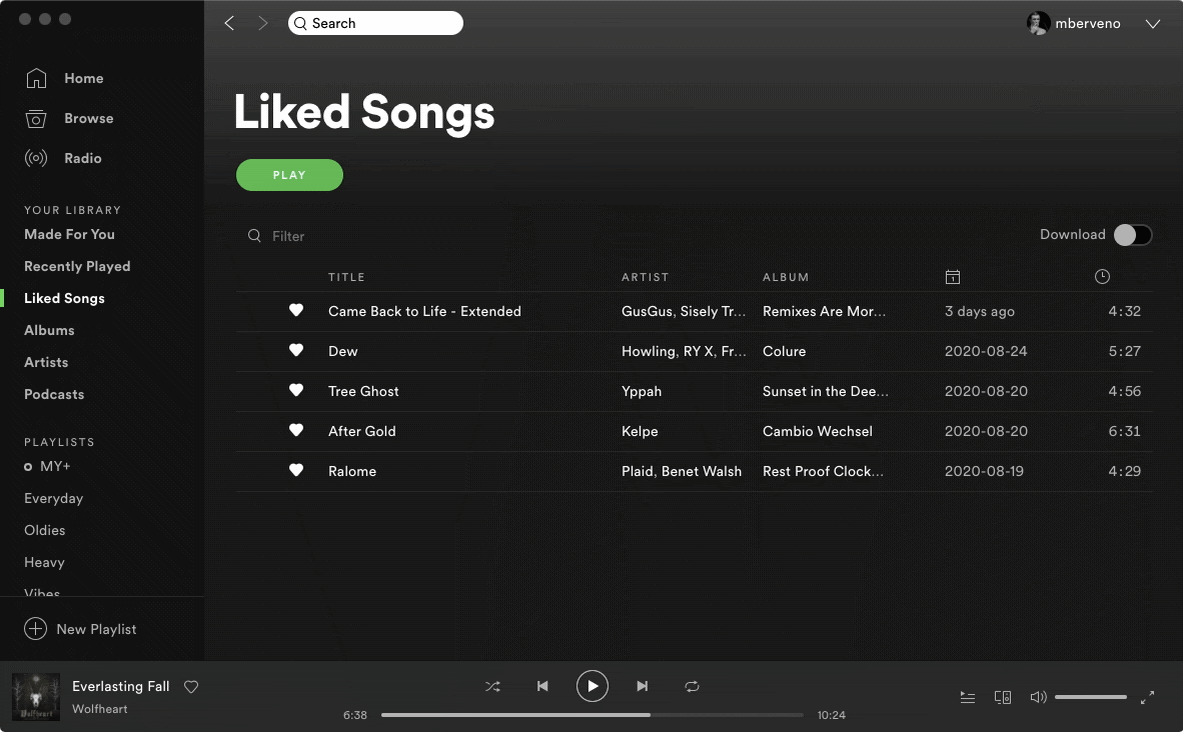 Let's take a look at a few of the things that the Spotify app can do. Most of the features described in this article can only be used with the Spotify Mac app, not the web player.
Here are some features of the Spotify app for Mac to look out for:
The group session features are available, which aids you in sending links to your friends to enjoy songs together
Changing the external speaker on the device icon
Spotify equalizer to adjust the volume to play all your songs in
Adjusting music quality is a great feature you can use to suit your listening preference
What to Know About Using Spotify on Mac
After you download it, the Spotify Mac app is easy to use. But there are a few things you should keep in mind. You can download Spotify tracks, but you can't download songs or albums on their own. So, you have to put albums and songs on playlists before you can download them. You can make a lot of different mixes like this.
Also, it can be annoying when you're using your MacBook and all of a sudden the Spotify app opens. Many Spotify Mac users have this problem and want to know how to stop Spotify from opening when the Mac starts up.
Here's how To Stop Your Mac from Opening Spotify when You Turn It On:
Go to Spotify Preferences.
At the bottom of the page, select "Show Advanced Settings."
Select "No" from the dropdown menu under **"Startup." **
Another important thing to know about Spotify for Mac is that you can use it to play music on many different devices, like smart speakers, TVs, gaming platforms, and more, in addition to a Mac.
Also, make sure that all of your devices are linked to the same WiFi network before you use Spotify's "Devices Available" menu to link them.
Some people may find it hard to download Spotify on a Mac. If this is you, make sure your internet link is fast and reliable. Also, make sure there's enough space on your Mac to download the Spotify app.
You should also know that Spotify for Mac has a group practice. With the group session, you can share links with your friends and listen to songs together. To do this, click on the "Devices Available" icon and then choose "Start Session" while a song is playing.