UserInterviews.com is the website for the company UserInterviews, which provides real-time market research for brands and enterprises.
To collect this information, a pool of individuals with diverse interests and experiences is maintained.
Individuals are compensated for their comments, either monetarily or with gift cards or prizes, while businesses receive the information they require. Additionally, there is a referral scheme that you can utilise.
How Does It Work?
Before the internet, businesses had to manually evaluate their products with the assistance of individuals. During this time, you would encounter representatives canvassing the local mall or receive an invitation to a local focus group in your inbox.
With the advent of the internet, this has become less difficult. Companies can now not only recruit candidates online, but participants can also sign up to provide feedback by survey or interview.
Those that participate are compensated money in exchange for their sincere opinions. The necessary actions to participate in an opportunity on UserInterviews.com are as follows:
Sign up to participate on the company website
Search through options to find one of interest
Apply for the opportunity by answering a few screening questions
Once approved, perform the task
The compensation amount is displayed in the search results. The company responsible for the task chooses the payment amount. User Interview enables the business to select a manner of payment, which might be cash or gift cards.
The company obtains its data from a variety of sources, including:
Online Focus Groups
Online Diary Studies
Online Interviews
Online User Tests
Online Surveys
Despite the fact that all information is available online, some chances require you to execute activities in person, typically at stores or enterprises.
Also Read: Top 10 1-2-3movies.Com Competitors
Cost and Price Plans
For companies looking to utilize the services that User Interviews offers, the pricing varies depending on need.
Pay As You Go – $45-$90 per session
Starter – $175-$350 per month
Essential – $325-$650 per month
These sessions do not include the cost of incentives paid to the participants; that is an extra cost. To figure the cost you should offer, the website provides an incentive calculator for you to use.
Additionally, you can reach out to the company to get a custom package to fit your company's needs.
For those looking to become a participant at User Interviews, there is no cost to sign up.
Customer Service
The company does not display any contact information on their website that will put you in direct communication with a physical person.
There is no mention of a phone number or address that you can call, and you have to click through a variety of support center questions to find an email address.
Email: projects@userinterviews.com
Online Bot Chat
Discussion Boards
Online Contact Form
Online Help Center (https://www.userinterviews.com/support/contact-support-team)
For prospective customers, there is an area to schedule a product demo phone call.
Additionally, for those interested in being a participant, there is a separate help center where you can fill out an online form, and a representative will get back to you in one business day.
UserInterviews.com Reviews
User Interviews features prominent reviews from Uber, REI, and Egnyte on their website. However, finding independent and unfiltered reviews from third parties is more difficult.
When it comes to locating participant reviews, this is rather less difficult. Several complaints regarding non-payment and incorrectly identifying a study have earned the business 2.9 ratings on a popular internet review site.
Some individuals have difficulty determining how to remove an account, despite the fact that many have had their accounts deleted for trivial reasons.
In addition, there are a few customer service complaints from participants who completed the assignment without compensation.
Although this can occur if the company believes the participant is not supplying the information they claimed to have, the participants in these instances had evidence of their involvement and recorded sessions, yet they were not compensated.
User Interviews is not listed with the Better Business Bureau (BBB), but it has a three-star rating on Facebook. Many view the company as a secure online income supplement alternative.
Also Read: Is Traderie.Com a Scam or A Legit Adopt Me Roblox Website?
Competitors and Alternatives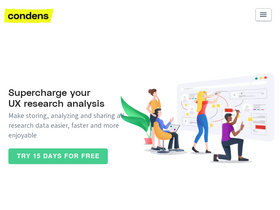 There are various businesses that are comparable to User Interviews, including:
User Interviews vs. User Testing – The launch of a mobile app by User Testing is one of the primary contrasts between User Interviews and User Testing.
Both organizations offer comparable solutions, whereas User Interviews has a greater variety of information-gathering mechanisms.
Respondent.io is comparable to both User Interviews and SurveyMonkey. This organization provides a pricing calculator, which is one of its many advantages.
The calculator allows firms to tailor-make their own service packages.
Is User Interviews Legit?
Depending on your objectives, you must examine User Interviews from both the researcher's and participant's perspectives, allowing the information to guide you.
The application appears useful for getting the necessary market information for researchers. In addition, the website provides a pool of verified participants to assist you rapidly obtain the required information.
There are a range of possibilities accessible for participants. However, the procedure can be delayed due to the application time required for each activity. This additional effort might pile up, and if you are not chosen, it can seem like a waste of time.
In conclusion, we believe that User Interviews might be beneficial to persons in need of their services as well as those looking for something extra online.
Due to the negative feedback around non-payment, we do encourage you to preserve records and proof in the case that your participation is questioned.